CAConrad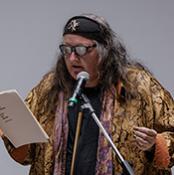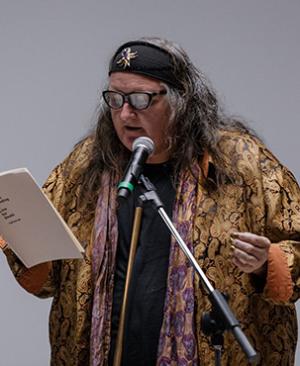 Contact Info:
CAConrad is the author of nine books of poetry and essays, the latest is titled
While Standing in Line for Death
(Wave Books, 2017). A recipient of a Pew Fellowship in the Arts for Literature, they also received The Believer Magazine Book Award and The Gil Ott Book Award. CA is currently working on a (Soma)tic poetry ritual titled, "Resurrect Extinct Vibration," which investigates effects the vibrational absence of recently extinct species has on the body of the poet and the poems. They teach regularly at the Sandberg Art Institute in Amsterdam and their books, essays, films, interviews, rituals, and other publications can be found online at
bit.ly/88CAConrad
.