Tuition for the weeklong Master Workshops includes an orientation on the Sunday evening before class starts, five workshop sessions, a one-on-one meeting with the instructor, and we'll have breakfast, coffee, and tea available for all participants.
Weeklong Tuition (Lee, Rapp Black, Offill, Millet, Conrad, Goldfarb, Hayes, Black, Heti, D'Ambrosio, Shipstead, Sáenz): $850/members; $910/non-members (discounts available through Lit Fest passes, available early April).
Weekend Tuition (Almond, Jamison): $495/members; $555/non-members (includes breakfast each day)
Application fee: $30 (non-transferrable, non-refundable)
We have many payment plans available to make Master Workshop tuition more manageable. We just ask that tuition is paid in full by the end of the workshop. Also, all of our visiting instructors will give free readings, and most will offer one-time craft seminars that qualify for tuition assistance. At this time, we're unable to offer tuition assistance for Master Workshops.
Lit Fest Fellowships for Emerging Writers
The Lit Fest Fellowship for Emerging Writers covers the full cost of tuition for a Master Workshop. Lighthouse will be awarding four fellowships for Lit Fest 2018 to advanced writers of fiction (1), poetry (1), dramatic writing (1)*, and creative nonfiction (1) who haven't yet published a book-length work and who wouldn't otherwise be able to afford a weeklong or weekend Master Workshop.
Guidelines: All fellowship recipients will be responsible for their own airfare, accommodations, and transportation to and from Lit Fest.
A panel comprised of published writers and writing faculty will review each fellowship application, looking for talent, promise, and originality of vision. The panel's final decisions will also consider the applicant's financial need. Please do not send letters of recommendation.
The deadline for fellowship applications is March 15, 2018. We'll notify fellowship recipients by email by early April.
*The fellowship in dramatic writing is made possible by the generous donors who supported the Terry Dodd Memorial Scholarship Fund.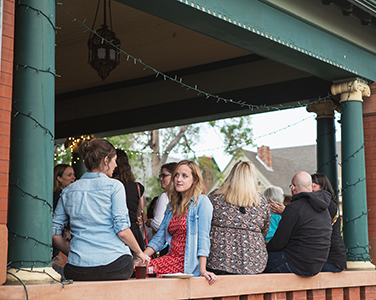 Applications
Applications for the Master Workshops and Lit Fest Fellowships are accepted via Submittable.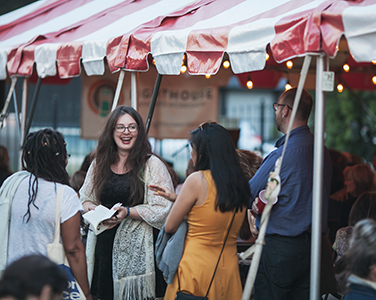 2017 Fellows
We launched the Lit Fest Fellowships for Emerging Writers in 2017. Read about the recipients and judges here.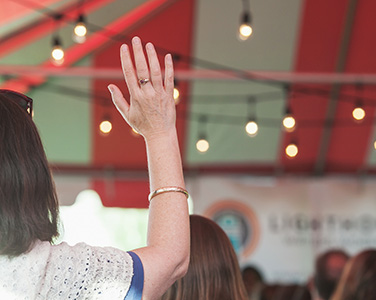 FAQs
Still have questions? Visit our FAQs for information about accommodations, applications, and more.