R. Alan Brooks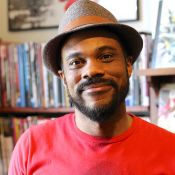 Fiction

Play/Screenwriting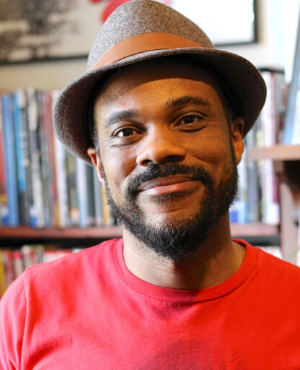 Contact Info:
R. Alan Brooks teaches graphic novel writing at Regis University, and is the writer/creator of The Burning Metronome graphic novel, a supernatural murder mystery with social commentary. He also hosts the popular "MotherF**ker In A Cape" comics podcast, which focuses on marginalized members of the geek world. He writes The Colorado Sun's weekly comic, "What'd I Miss?", as well as comic books for Pop Culture Classroom, Zenescope Entertainment, and more. In addition, Alan is a musician and noted stage host, regularly emceeing celebrated events, like the DINK Awards Show, Arise Music Festival, and more.  
R. Alan Brooks's Published Work
Alan is an enthusiastic and very knowledgeable teacher, able to address different student levels and interests very effectively. He has a very relaxed and welcoming style and can break down complex and overwhelming concepts into easy to understand and manageable tasks.
paparouna