Lighthouse Writers Workshop is the largest literary arts center in the Rocky Mountain West. Our mission is to provide the highest caliber of artistic education, support, and community for writers and readers in the Rocky Mountain Region and beyond. To achieve that mission, we've offered free, collaborative, community engagement programs throughout Colorado for more than 20 years, getting people writing and helping them share those stories in surprising, joyful ways.
Lighthouse's engagement philosophy is perhaps best summed up by the author Richard Rhodes, who says that "writing is a form of making, and making humanizes the world." We believe that writing is one of the most valuable and vibrant forms of making—because its sole material is language, our most common means to connect with one another.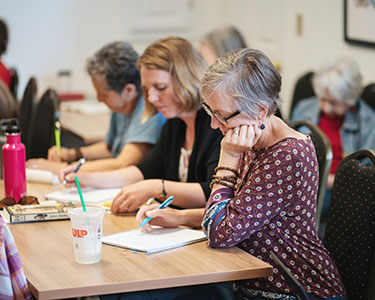 Hard Times
In partnership with local libraries, Hard Times Writing Workshops provide community and a creative outlet for people who have recently experienced or are currently experiencing poverty, addiction, homelessness, and other hard situations.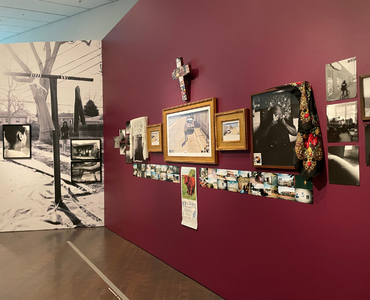 Denver Art Museum
Drop-in Writing is an informal writing session that encourages participants to explore their creativity through pairing the written word with the examination of visual art. Sessions are led by different Lighthouse faculty members. Bring your own writing projects or get started on something new. Open to all levels, from published authors to the occasional journaler.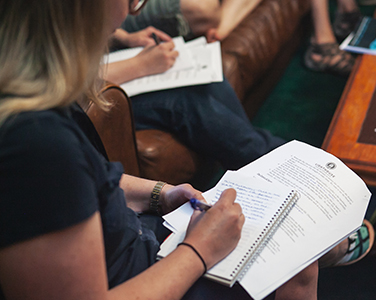 Writing Through Cancer
In partnership with UC Health, the Writing Through Cancer support group is geared for those diagnosed with cancer and their caregivers. These workshops focus on generating new creative writing and also include discussions of language, the basics of craft, elements of story, and the value of having a writing practice. Participants are encouraged to connect with others in the group and to write often and freely on any subject they choose, relying on the belief that creative expression is a powerful way to help cope with the myriad emotions of a cancer diagnosis.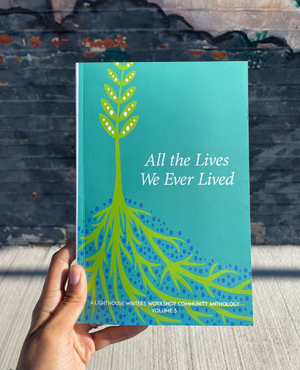 Anthology
All the Lives We Ever Lived: A Lighthouse Writers Workshop Community Anthology, Volume 1 was a finalist for the Colorado Book Award. 
The poems, stories, and art created in these workshops are a powerful examination of what community is and how literature helps to create and nurture it. We hope you enjoy this work, created by amazing individuals, most of whom come together on a weekly basis to find camaraderie, community, and dignity through the act of creative writing.
Join Lighthouse Writers Workshop in celebrating the release of our recently published anthology, All the Lives We Ever Lived: Volume Three, celebrating the writers from our community programs for adults, including writing from military veterans, people experiencing homelessness, folx from marginalized communities, people living with cancer and their caregivers, and seniors.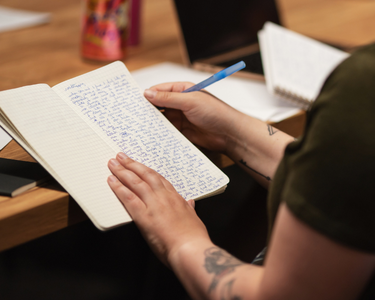 History Colorado
In partnership with Lighthouse Writers Workshop, History Colorado brings you Writing in the Museum. People of all writing experience are invited to participate in this generative creative writing workshop. Lighthouse faculty member, Trent Hudley, will move the group through writing exercises inspired by Colorado history. Some sessions may take place entirely or partway in an exhibit.  
Please feel free to come early or stay after to visit the exhibits. Your workshop fee of $15 includes general admission to the museum. Museum hours are from 10am-5pm.
The workshop is limited to 20 people.  
We hope you'll join us!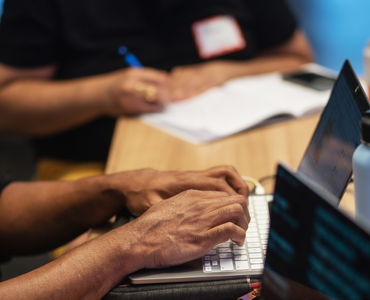 Veterans
Lighthouse is honored to have Writership funds available specifically for veterans, made possible through the generous support of Prevent & Prevail. To qualify for this funding, indicate your veteran status when you apply for Writership tuition assistance.
Lighthouse also hosts annual multi-week writing workshops in partnership with the VA. These workshops are designed to help veterans learn new writing forms, find a creative community, and build on their current skills in poetry, short stories, essays, and more. The 2022 session occurred in August and July. Stay tuned for more information about our 2023 VA workshops.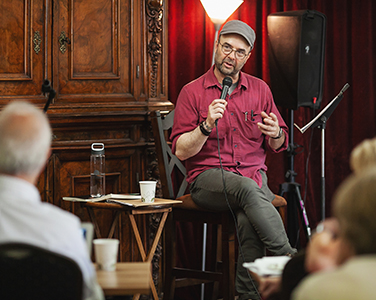 C.O.R.A.L.
Colorado Resiliency Arts Lab (CORAL) is one of a handful of research labs supported by the National Endowment for the Arts. We encourage healthcare providers to find a creative outlet and establish a sense of community through the arts. By creating a more engaged workforce, we can support healthcare professionals in their efforts to improve patient outcomes, enhance patient and family satisfaction, and reduce healthcare costs.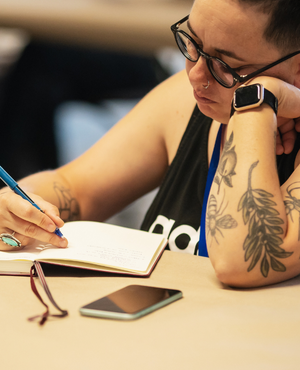 Denver Botanic Gardens
In these informal writing sessions, join Lighthouse faculty member, Azar Kohzadi, to discuss themes connected to writing outdoors while gaining inspiration through writing prompts. For part of the session, head outside into the Gardens to write, then return to share your work. See where writing among the flora and fauna takes you.