Writing in Color aims to offer a more demographically complete representation of our writing community by connecting writers of color with peers to share ideas, inspirations, new work, successes, challenges, and resources to foster a more diverse, equitable, and inclusive writing community in Colorado. Writing in Color aims to increase visibility and publication for participants while offering a space that celebrates and welcomes the rich diversity of Colorado writers.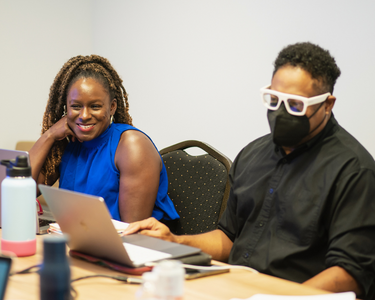 Retreat
Join us for a retreat specifically designed to welcome, celebrate, and amplify voices of writers of color. Whether working on a novel, memoir, short fiction, poetry, or hybrid/interdisciplinary forms, our experienced faculty and guest instructors will work closely with you to support your writing process. The workshops focus on the creation of new works, connecting writers and their work to larger audiences, and amplifying narratives of historically marginalized voices to build more equitable, just, and sustainable communities. The retreat also features free, community building, evening events. Any BIPOC creatives are welcome to attend the evening events even if you do not attend classes during the retreat. Writers identifying as people of color are eligible for retreat offerings. 
The 2023 Writing in Color Retreat was held on August 17-20 in person—with some virtual offerings—at Lighthouse's new permanent home in Denver!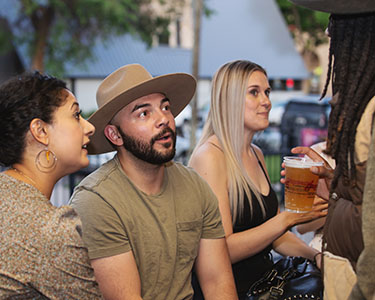 Monthly Meetups
Lighthouse hosts monthly meetups to provide a forum for writers of color to share the stories of their writing, including lessons learned, workshops, panel discussions, and their relationships with their writing and the writing world. Writing in Color sessions currently take place on Zoom and in person.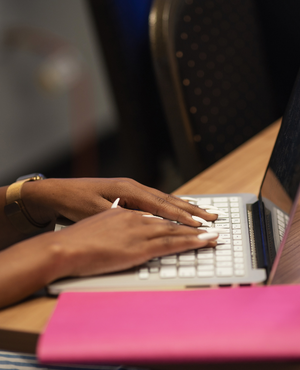 Fellowship
Offered annually to a person who demonstrates a passion and skill for writing, a commitment to developing their writing skills, and a clear commitment to community service, the Writing In Color Fellowship for Emerging Writers is for anyone who would benefit from a year's worth of involvement at Lighthouse but who would not be able to do so without financial support. Any adult (over 21) writer of color living in the United States, writing in any genre, who has not published a full-length manuscript is eligible to apply.  
In order to support the skills and creative passion of emerging writers in the Lighthouse community, this fellowship is intended for emerging writers of color who have not had significant access to or experience with traditional opportunities to learn and grow in the literary world. 
Applications for 2023 are closed. 
We are excited to announce that the 2023 Writing in Color Emerging Writers Fellow is Katerina Jeng. Katerina will join us for a featured reading during the 2023 Writing in Color Retreat which you can register for via the retreat page above.