Lit Fest is moving to another dimension: virtuality.

We're still welcoming a world-class lineup of poets, novelists, memoirists, TV/playwrights, and nonfiction writers to teach workshops and seminars. We're still hosting readings, agent consultations, digital porch parties, and more, but instead of a two-week celebration, we're expanding virtual Lit Fest to a full month in June.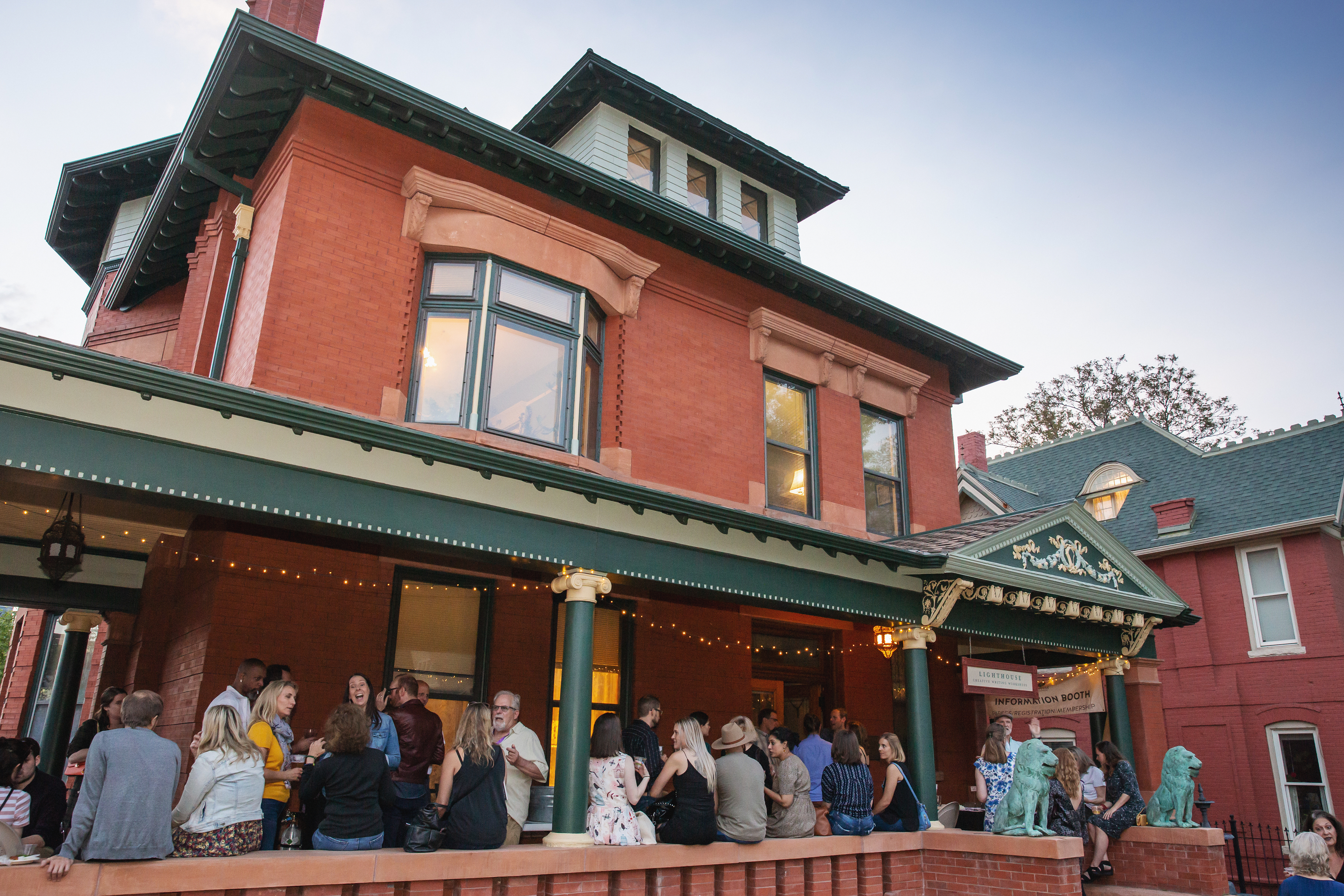 While we may be sheltering in place rather than sheltering under the tent during a thunderstorm, we'll still be able to buy books from the Tattered Cover virtual popup store. We'll still have open-mic readings and topical, entertaining salon discussions. And we'll still be able to learn from the award-winning Lighthouse faculty in one- and two-weekend intensives and craft seminars. Those nerve-wracking agent consultations? Maybe a little easier to face on Zoom from the comfort of our own homes, our emotional support animals by our sides. 
Choose workshops and events à la carte or sign up for one of our festival passes for the full experience. Click here to browse last year's Lit Fest catalog to get a sense of the programming. 
Lit Fest registration goes live April 9! Stay safe out there, and be sure to stay tuned for details.
 
Lit Fest 2020 Visiting Authors (So Far):
Hanif Abdurraqib, Steve Almond, Jami Attenberg, Emily Rapp Black, Robin Black, Sarah M. Broom, Garth Greenwell, Jane Hirshfield, Lacy M. Johnson, Kenneth Lin, Peter Orner, Wendy C. Ortiz, Morgan Parker, Ariana Reines, Akhil Sharma, Francesca Sloane, Justin Torres, and Thomas Chatterton Williams.
Fellowship judges for 2020 include Jericho Brown (Poetry), Daniel Goldfarb (Dramatic Writing), T Kira Madden (Nonfiction), Rebecca Makkai (Fiction), and Brian Turner (Veterans). The priority deadline for applications for advanced workshops and fellowships has now passed. Applications from here on out will be considered, but priority spots will go to those who met the deadline.
Visiting agents for Lit Fest will be announced early 2020. Past visiting agents have included Noah Ballard (Curtis Brown), Marya Spence (Janklow & Nesbit), Amelia Atlas (ICM), Jenny Bent (The Bent Agency), Michelle Brower (Aevitas Creative), Alexa Stark (Trident Media Group), Kristin Nelson (Nelson Literary), Margaret Riley King (WME), Duvall Osteen (Aragi), Sally Wofford-Girand (Union), and Shana Kelly (Einstein). Lit Fest passholders have the option of meeting one-on-one with an agent during Lit Fest.
Have questions? Visit our Lit Fest FAQs or give us a call at 303.297.1185.