Erika Krouse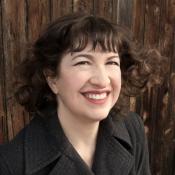 Reading

Publishing/Career

Lit Fest

Fiction

Nonfiction

Process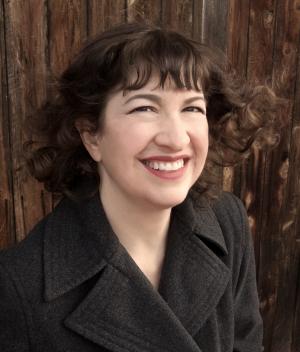 Contact Info:
@ErikaKrouse
Erika Krouse has taught at Lighthouse since 2008; she is a Book Project mentor and a winner of the Lighthouse Beacon Award. Erika's recent memoir, Tell Me Everything: The Story of a Private Investigation, won the 2023 Edgar Award for Best Fact Crime and the 2023 Colorado Book Award for Creative Nonfiction. Tell Me Everything is also a New York Times Editors' Choice pick, a Book of the Month Club pick, a People Pick, and has appeared on Best Book lists for Kirkus Reviews, Slate, BookPage, and Jezebel. Tell Me Everything is optioned for TV adaptation by Playground Entertainment and 20th Century Fox.
Contenders (novel) was a finalist for the VCU Cabell First Novelist Award; Come Up and See Me Sometime (short stories), was a New York Times Notable Book and won the Paterson Fiction Award. Erika's forthcoming short story collection, Save Me, will be published by Flatiron Books in 2024(ish). Her short stories have been published in The New Yorker, The Atlantic, Esquire.com, Ploughshares, One Story, The Kenyon Review, The Iowa Review, and other places. Erika has also written everything from book reviews for The New York Times to horoscopes for Glamour. The only thing she doesn't like writing is her bio.
What Erika looks for in a Book Project mentee: I believe all writers can succeed if they have an ability to learn, a passion for the subject, a strong work ethic, something to say, and a great writing education. My groups follow an extensive two-year curriculum covering narrative structure and technique, and we spend a lot of time on plot and character motivation. We also collaborate to create an individualized and sustainable writing process for each mentee. I seek mentees from all backgrounds to create diverse and healthy groups.
I have a special interest in: stories in any prose genre (short stories, essays, novels, and memoirs), non-US settings, literary fiction and nonfiction, dark/edgy work, unusual structures and stories, antiheroes, humor, "voicey" prose (in first person or close third), strong protagonists, quirky characters, mysteries, true crime, social realism, feminism, magical realism, historical fiction, and anything well-written. Subject-wise, I like to read about crime, jobs and work, race and discrimination, the arts, music, immigration/immigrants/expats, violence/murder, dysfunctional families, martial arts, ghosts, mythology, mental states, interpersonal politics, countercultures, physics, extreme settings, runaways, travel, prison, mental institutions, the military, outsiders, people behaving badly, and anything weird. I'm interested in who you are and what you have to say.
Erika Krouse's Published Work
Erika was awesome! She was always well prepared with helpful, relevant information. She always had big packets, which I LOVED! I felt like I got what I wanted and needed. She is very knowledgeable and helpful! I am further on my writing journey thanks for her.
Anonymous