Editor's note: Lighthouse was overjoyed to host two very talented High School interns this spring. As part of their internship, they wrote book reviews to publish on our blog. 
As 2022 was nearing an end, I picked up the novel The Seven Husbands of Evelyn Hugo in hopes that I would be able to meet my reading goal of 25 books by the end of the year. While I didn't make that goal, what I got from reading this novel was so much more than a checkmark on a bulleted list. The author Taylor Jenkins Reid paints a beautiful picture that immediately immerses the reader in Hollywood during the 1950s.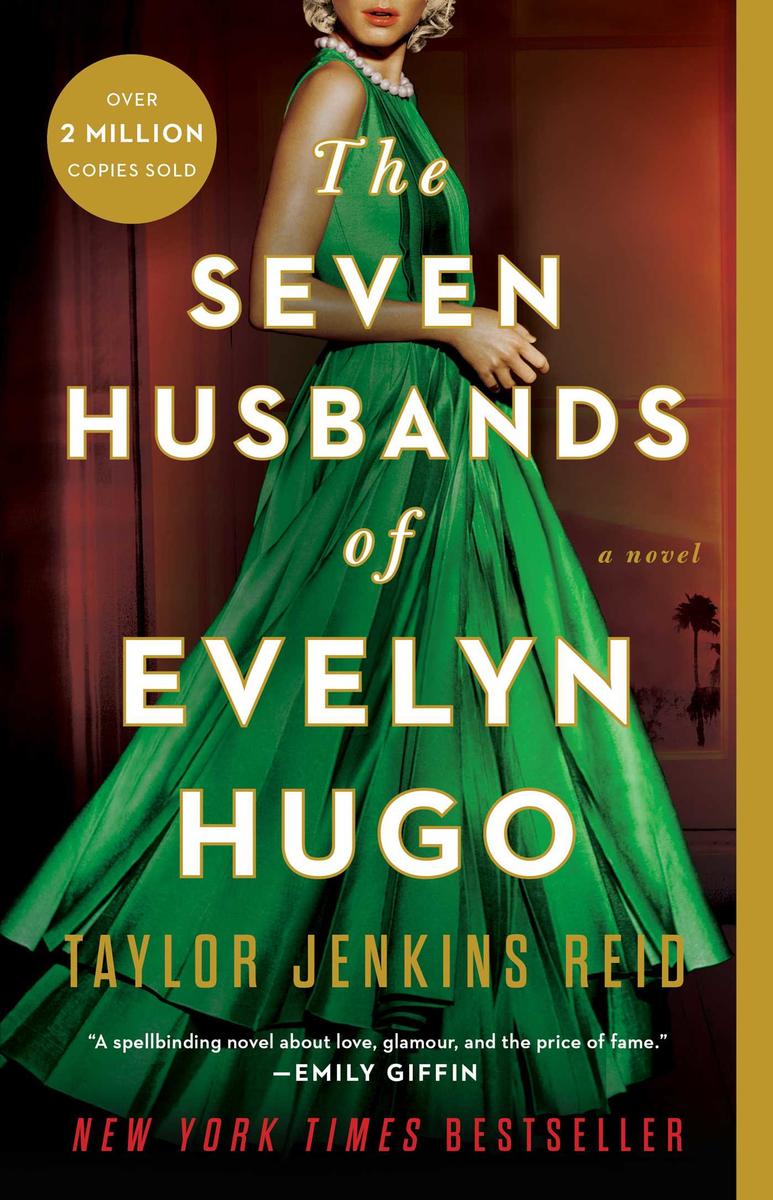 The main character, Hollywood hot-shot Evelyn Hugo, now aged and living in New York, recounts her life story of fame and flare to a reporter whose involvement in Evelyn's memoir is a huge break for her. In an ongoing, exclusive interview with Monique Grant, Evelyn tells her story of how she went from rags to riches, all of the nitty gritty details of how she got there, what difficulties she faced, who she loved, and everything she had to sacrifice. 
The interviewer that Evelyn chose to give full-disclosure to was no accident, and throughout the course of the novel, Reid includes small details that hint to a larger mystery, hidden behind the main plot, which kept me engaged, turning the page as quickly as possible, drinking in all of the words on the page. Monique and Evelyn go through the roaring rivers of her life side-by-side, leaving out none of the messy details or the harsh realities.
The novel covers the span of Evelyn's seven marriages, focusing much of its attention on how being both Cuban and bisexual in a repressive culture affected her. This novel shows the way that relationships work in the real world, the love and work that has to be put into loving someone, and how sometimes, these relationships don't always work out. Being married seven times doesn't necessarily mean that Evelyn has no sense of commitment, as demonstrated by her relationship with one of her co-stars, a romance filled with yearning touches and longing glances. 
Evelyn fell in love with a woman. Because it's the 1950s, Evelyn and her lover, Celia, have to figure out how to keep it a secret from all of Hollywood, as well as their closest friends. The sacrifices they make felt realistic and true for people who are trying to combine their lives and figure out who they are with another person. Their dynamic is captivating, and the devotion they show to one another is one that every person longs for and that is rare to find.
One thing that stood out to me a lot in this novel was that the author touched on the stereotypes surrounding being bisexual. I thought this was a really great addition and certainly something that many readers can relate to. As Evelyn navigates her sexuality, she receives scrutiny from those she's closest to, trying to label her as a lesbian or as straight depending on the gender orientation of whoever she's with at that time. In one case, these labels are intentionally used as insults towards her and ways to get under her skin. 
Additionally, Ried touches on serious topics such as the Stonewall Riots of 1969. The impact of these topics being included in a novel that is written from the perspective of a closeted, famous woman in the fifties offers another perspective on matters that are not typically seen in romance novels. This is a masterpiece of literature in which the LGBTQIA+ community sees representation in a way that is both tasteful and true, and women are empowered through the words of a multi-award winning author who paints beautiful relationships and authentic stories.
Reid's plot, word choice, use of imagery, and perplexing intercharacter relationships leaves you wanting more and turning the page with an added vigor with every plot twist that occurs. More than that, though, this novel is so heavily tied to the concepts of identity and self appreciation that, though it is considered to be a romance and a historical fiction novel, I would classify it as a tale of self love and acceptance. Certainly, it's an excellent read for anyone who needs to feel something.
---
Natalie Bullock is a high school senior and Lighthouse intern. She will be attending Oregon State University to study creative writing. She is an aspiring author who loves to read and write young adult fantasy.