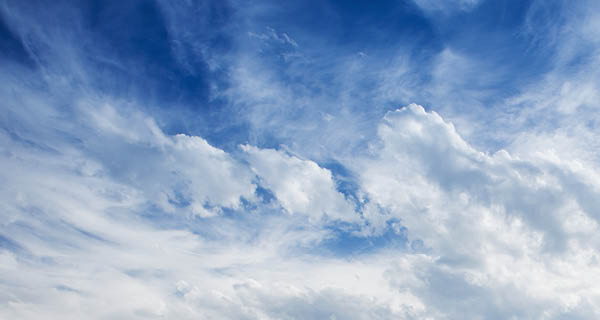 It's kudos time! This is our quarterly opportunity to celebrate the latest publication and award news from our members, instructors, and workshop participants. If you're a Lighthouse member who'd like to share your own good news, let us know here.
BOOK DEALS AND NEWS
Instructor Jenny Shank's satire about an immense tumbleweed that once attacked her car appears in the anthology, Dear McSweeney's: Twenty-Two Years of Letters from McSweeney's Quarterly Concern, published by McSweeney's in July 2021.
Instructor Selah Saterstrom's new book, Rancher, comes out in October. It is a gorgeous text-object, thanks to Burrow Press, and features collaborative illustrations by H.C. Dunaway Smith. Rancher is a longform essay about healing and life after sexual assault. It's available for preorder now.
Program Participant Fleet Lentz's first book, A Backseat View from the Phantom: A Memoir of a Marine Radar Intercept Officer in Vietnam, was published by McFarland Books. 
Member Anne Rankin Mahoney's book, Both Career and Love: A Woman's Memoir 1959-1973, was published by Outskirts Press. 
Member Roger Butts' first book, Seeds of Devotion: Weekly Contemplations on Faith, was published by GraceLight Press. Roger Butts studied at Lighthouse Writers Workshop in Jason Heller's creative non-fiction workshop. 
Program Participant Catherine Raven's memoir, Fox and I: An Uncommon Friendship, will be published by Spiegel & Grau on July 6th 2021. The New York Times included the book in its "25 Books to Read This Summer" article. 
Member Chris Loeffler's first book, Leading with My Thin Chin: A Psychotherapist's Guide to Personal Recovery, was published by Forays Press.
Program Participant and Member Laura Passin's first full-length book of poetry, Borrowing Your Body, will be published by Riot in Your Throat Press in November 2021. She has previously taken Terrance Hayes's advanced workshop and Andrea Rexilius's workshop. This year, she attended Carolyn Forche's advanced workshop.
Program Participant Julie White's first novel, EduCate: A Novel, was published and is available now in eBook and print on Amazon.
Program Participant Pam Saylor's book, Braving the World: Adventures in Travel and Retirement, was published and is available on Amazon. She has taken classes with Rachel Weaver and Victoria Hanley.
PUBLICATIONS
Instructor Jenny Shank's short story, "The Sit-In," appears in the Spring 2021 issue of Santa Monica Review, and her creative nonfiction essay, "Playing Graveyard," appears in the May/June issue 18.1 of The Cincinnati Review.
Book Project Graduate Corie Rosen's poem, "Echo," which honors the memory of a friend who died early in the COVID-19 pandemic, was published by Cathexis Northwest Press. 
Member Carolina Molk's essay, "(Un)Documented Nostalgia," appeared in New Letters.
Member Deborah Kelly's poem, "First Communion, Seville," will appear in Chiaroscuro, an anthology to be published by Northern Colorado Writers in October of this year.
AWARDS AND RECOGNITION
Instructor Jennifer Wortman was awarded a MacDowell residency for summer 2021.
Instructor Melanie Merle was a finalist for Poetry Northwest's James Welch Prize. 
Program Participant and Former Member of Lighthouse Writers Twila Newey's novel, Sylvia, which she workshopped sections of in several different workshops including an advanced summer workshop with Andre Dubus III, is a finalist for the Association of Mormon Letters 2020 Novel Award. Twila Newey now resides in the San Francisco Bay Area. 
Member Deborah Kelly's recent poem, "Metabolic," is a finalist for the Punt Volat Poetry Prize and will be published in a special issue of the journal.
Member Helen Hedrick's essay, "Le Pen de Amazon,'' is a runner-up in Women on Writing's Non-Fiction Essay Contest. 
Member Gloria J. Browne-Marshall's play, Dreams of Emmett Till, had its virtual world premiere on April 8. In Dreams of Emmett Till, a now elderly Carolyn Bryant must face the accusation that led to the brutal murder of 14-year-old Emmett Till. 
Member Pete Carlson's novel, Tearza, was a finalist in the 31st Annual Midwest Book Awards and a finalist in the Annual Colorado Authors League Book Award. 
Member Jody Rae's short story, "Beautiful Mother," was a finalist in the Phoebe Journal 2021 Spring Fiction Contest, which was judged by Danielle Evans. "Beautiful Mother" is her first published fiction piece. 
Member Kirsten Dahl Collins' article, "Grasmere Lake: Murky No More," won second place for feature-writing in the Colorado Press Association's Annual Competition among statewide monthlies. The story was published in the June 2020 issue of The Washington Park Profile. 
Member Carolina Molk was a finalist in Fiction for the 2021 Sustainable Arts Foundation Award.
Member R.L. Maizes' novel, Other People's Pets, won the Colorado Book Award in General Fiction.