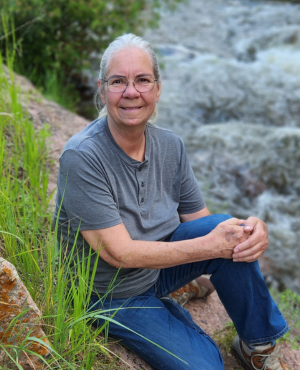 Book Project Fellow 2023–2025
Sue Otness and her siblings were raised on a family farm outside of Choteau, Teton County, Montana. She graduated from Choteau High School in 1976. Right after graduation, she moved to Brazil through an exchange program, and spent a year working at the Teton County Courthouse before leaving for college at Montana State University. After her husband finished his degree, they traveled around Brazil, New Zealand and Australia. They moved to Tucson, Arizona in 1981 where both her children were born. In 1985, they moved to Longmont, CO.
20 years later, because of some serious health issues, Sue moved to Palm Bay, Florida with her second husband, Evens Colas. They built a recording studio, Paradise Sound Arts, where they recorded music and voice overs; her instrument of choice is the mixing board. On Dec 22, 2011, Sue was given a liver transplant for non-alcoholic liver failure. In 2016 she moved back to Colorado to be near her kids and granddaughter, Brooke. In spite of ongoing health issues, Sue continues to wake up every day and work on her novel.
Sue has been attending Lighthouse classes since 2017 and still struggles with self-doubt in her writing--but the Book Project is really lighting a fire under her chair. She is honored to have been selected and hopes to finish this project up.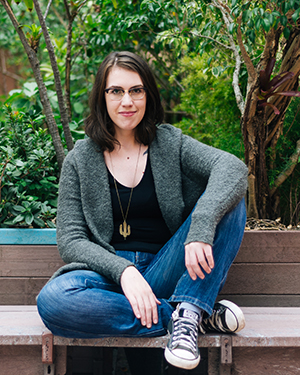 Book Project Fellow 2022–2024
Luisa Geisler is a Brazilian author who has written and published five novels in Portuguese. She has been selected for several significant awards: for instance, in 2011 and 2012, the Prêmio SESC de Literatura, and in 2021, the prestigious Jabuti Award. In 2012, she was chosen by Granta magazine as one of the 20 Best Young Brazilian Novelists and was the youngest author on that list. She has participated in artistic-literary projects such as Serpentine Gallery's Bridge Commission AudioWalks (alongside authors like Chimamanda Ngozi Adichie and Valeria Luiselli), 89plus (under the curatorship of Hans-Ulrich Obrist and Simon Castets) and Writers Omi residency program at Ledig House in New York. Her translated short fiction and other writings have been published in Argentina, Austria, Bolivia, Chile, France, Germany, Ireland, Japan, Spain, United States and United Kingdom. Two of her novels (Luzes de emergência se acenderão automaticamente and Quiçá) were translated and published into Spanish in Argentina and Spain respectively. In 2017, Luisa obtained an MA in Creative Process from the National University of Ireland. She currently works as a literary translator in Brazil and has translated from English and Spanish authors such as Virginia Woolf, Joyce Carol Oates and George Orwell. She lives in Albuquerque and is a Master's Candidate at the Department of Portuguese and Spanish at the University of New Mexico.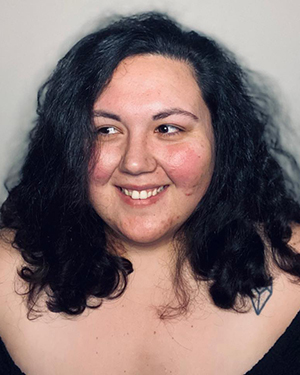 Runner-Up 2022–2024
Karlié Rodríguez (she/they/he) is a writer, translator, and teacher from Mayagüez, Puerto Rico. Her work has appeared in Sábanas Magazine, Rogue Agent, hiperreal, Evento Horizonte, and elsewhere. She holds a BA in English from the University of Puerto Rico at Mayagüez and an MA in Literary and Cultural Studies from Illinois State University. Currently, she is a doctoral fellow at Emory University where she is completing research on time studies and cultural production in contemporary Puerto Rico. She splits her time between Puerto Rico, Florida, and Georgia, and is at work on a memoir. You can find her blogging in Spanish at thekingkarlie.com, and on her artist pages on Instagram @lakingkarlie_official and Twitter @thekingkarlie.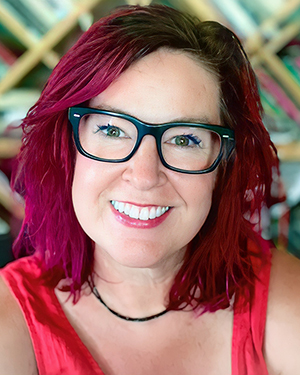 Honorable Mention 2022–2024
Camille Brightsmith (she/her) is a writer, musician and activist whose music has been featured in commercials, films, and TV programs including NBC's Life and Friday Night Lights. A Colorado native, she lived in Los Angeles for twenty-five years where she studied opera performance and composing, spent her nights belting angry lyrics as a rock-and-roll front woman, recorded two full-length albums, and worked for over a decade as Telemundo's music director.  Camille has dedicated thirty years of her life to activism, and has served on the boards of several volunteer organizations fighting for food justice, women's and LGBTQIA+ rights. In 2009, Camille focused her songwriting on activism and built bloginsong.com which hosts dozens of songs she wrote and produced to fight the system. Since returning to the mountains of Colorado, Camille has been raising her now teenage twins, teaching music, and working as a can-can dancer. She is currently writing her first novel, a work of historical fiction that celebrates queer, immigrant and sex worker communities–the unsung heroes of Colorado's gold rush. In her free time, Camille enjoys camping, gardening and foraging for culinary mushrooms.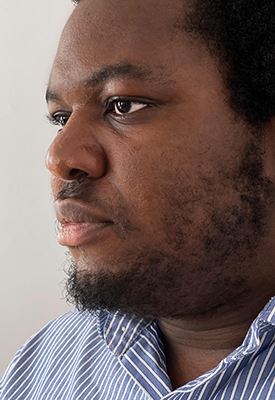 Book Project Fellow 2021–2023
Tochukwu Okafor is a Nigerian writer whose work has appeared in the 2019 Best Small Fictions, the 2018 Best of the Net, The Guardian, Harvard's Transition Magazine, Columbia Journal, and elsewhere. He is a 2022 Good Hart Artist-in-Residence, a 2021 PEN America Emerging Voices Fellow, a 2021 Wellstone Center in the Redwoods (WCR) Writing Fellow, a 2021 GrubStreet Emerging Writer Fellow, a 2021 Sundress Academy for the Arts Writer-in-Residence Fellow, a 2021 Jack Straw Writing Fellow, a 2021 Gish Jen Fiction Fellow, a 2021 Bethany Arts Community Artist-in-Residence, a 2021 Frank Conley Memorial Scholar, a 2021 Albertina Tholakele Dube Scholar for Young Writers, a 2021 Longleaf Writers Conference BIPOC Scholar, and an alumnus of the 2021 Tin House Workshop. He is also a 2018 Rhodes Scholar finalist, a 2018 Kathy Fish Fellow, and winner of the 2017 Short Story Day Africa Prize for Short Fiction. He has been shortlisted for the 2017 Awele Creative Trust Award, the 2016 Problem House Press Short Story Prize, the 2016 Southern Pacific Review Short Story Prize, and has been twice nominated for the Pushcart Prize. He was a member of the 2016 Short Story Day Africa Writing Workshop and the 2015 Association of Nigerian Authors Creative Writing Workshop. He holds a master's degree from Carnegie Mellon University and has received scholarships and fellowship grants from the Worcester Arts Council, Kundiman, Kenyon Review Writers Workshop, Etisalat (now 9mobile), the MTN Foundation, GrubStreet, Fishtrap, Mendocino Coast Writers' Conference, the Boston Writers of Color Group, and Exxon Mobil. He lives in Worcester, MA, and is at work on a novel and a story collection.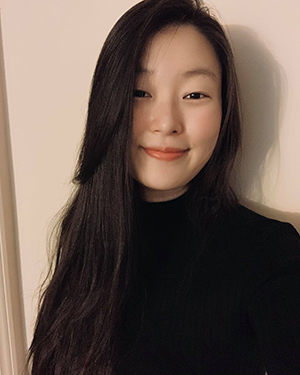 Book Project Fellow 2021–2023
Jihyun Yun is a Korean American poet from the San Francisco Bay Area. A Fulbright Research Fellow and National Poetry Series finalist, her debut collection of poetry, Some Are Always Hungry, won the 2019 Prairie Schooner Prize and was published by University of Nebraska Press in September 2020. She has received degrees in psychology and creative writing from UC Davis and New York University. Her poems have been widely published and anthologized in publications such as Best New Poets, AAWW The Margins, Narrative Magazine, Ninth Letter, and elsewhere. She currently splits her time between South Korea and Ann Arbor, Michigan where she is working on her first YA novel.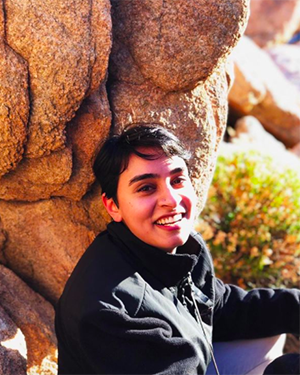 Book Project Teaching Fellow 2021–2023
Nur Nasreen Ibrahim is a journalist, writer, and producer based in New York City. Originally from Lahore, Pakistan, she writes speculative and literary fiction, as well as personal essays. Her fiction and nonfiction has been included in anthologies and collections from Harper Perennial, Catapult, Hachette India, Platypus Press, The Aleph Review, Salmagundi magazine, Barrelhouse, and more. She is a two-time finalist for The Salam Award for Imaginative Fiction, and a senior editor with the South Asian Avant-Garde (SAAG) Anthology.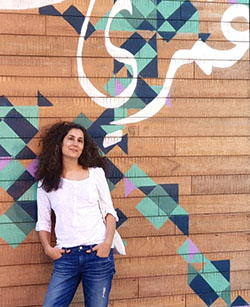 Book Project Teaching Fellow 2021–2023
Ladane Nasseri is a journalist and writer living in New York City. A former Middle East correspondent for Bloomberg News where she led Iran's news coverage, Ladane has reported for a decade and a half from Tehran, Dubai, and Beirut. Her writing has also appeared in The New York Times, McSweeney's, Businessweek, Newsweek, The Nation, The U.K.'s Telegraph and France's Liberation. In her role as a reporter, Ladane regularly commentated on Bloomberg TV and has moderated panels on Middle East politics for the Atlantic Council and Johns Hopkins University's School of Advanced International Studies. She holds a Master of International Affairs from Columbia University and an MFA in literary and narrative nonfiction from the New School. Ladane's essay Receding Stories from the Sea was selected by Amitava Kumar for the 2021 Lit Fest Nonfiction Fellow For Emerging Writers at the Lighthouse Writers Workshop and she has been the recipient of scholarships from the New York State Summer Writers Institute and Slice Literary. Ladane has taught creative writing to students from underserved neighborhoods in New York City and is a certified yoga teacher and Zen practitioner.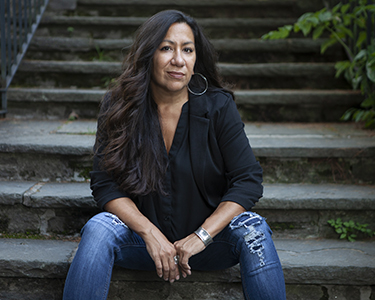 Book Project Teaching Fellow 2021–2023
Angelique Stevens, Haudenosaunee, lives in Upstate New York where she teaches creative writing, literature of genocide, and race literatures. Her nonfiction can be found in LitHub, The New England Review, The Chattahoochee Review, and a number of anthologies. Her essay, "Ghost Bread," won the Prism International Creative Nonfiction Contest judged by Alexander Chee. She won the grand prize for the Solas Award in 2019; and her essay "Remember the Earth" was short-listed for Booth's Non-Fiction Prize. She holds an MFA in Creative Nonfiction from Bennington College and an MA from SUNY Brockport in Literature. Her other honors include an alumni fellowship from Bennington College's MFA Program; fellowships from Bread Loaf, Tin House, Kenyon Review, and Sewanee Writers Workshops; and a fellowship to the inaugural cohort of the Periplus Mentorship Collective. She is currently writing a memoir about her experiences growing up in New York State. She finds her inspiration in wandering—being in places that push the boundaries of comfort, experience, knowledge, and hunger. She is represented by Stephanie Delman at Sanford J. Greenburger Associates, Inc.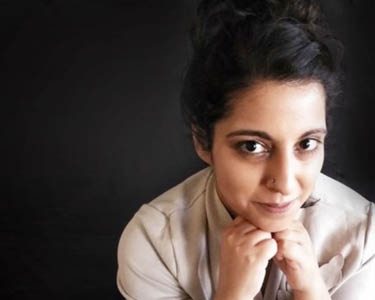 Book Project Fellow 2020–2022
Selected by publishing expert Shana Kelly, Nami Thompson is an artist-activist who was born and raised in New York. In 1992, she staged a well-attended wedding and later counseled her Barbie dolls in an amicable divorce. Nami is a 2019 Tin House Scholar, recipient of the Boulder County Multicultural Award for Excellence in Public Health, and has received grants from the Boulder County Arts Alliance and Dr. Robin Diangelo in conjunction with Education for Equity. Her craft is informed by three years of study of Commedia dell'Arte and theatre of the oppressed. Nami's work negotiates the struggle between optimism and realism, and it is a search for satisfactory outcomes in a world which offers few, if any. Nami's writing functions as a broad social critique of US American society through the lens of her bicultural upbringing. That is to say, she writes because she's trying to figure out why white people eat dinner so damn early.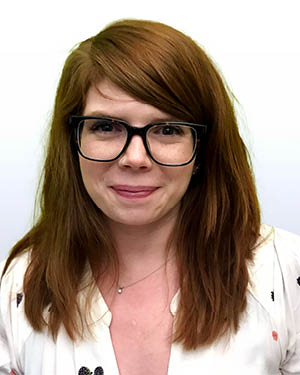 Honorable Mention 2020–2022
Becca Andrews is a reporter at Mother Jones, where she writes about reproductive rights and gender. Her debut work of nonfiction, No Choice, based on her Mother Jones cover story about the past, present, and future of Roe v. Wade, will be published by PublicAffairs in 2022. She is a graduate of UC Berkeley's School of Journalism and previously wrote for newspapers in her home state of Tennessee.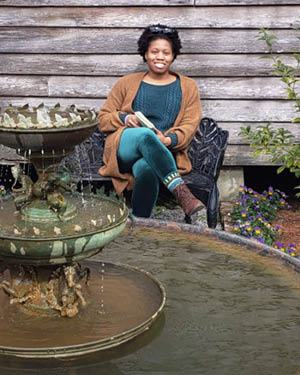 Writing in Color Book Project Fellow 2020–2022
Jeneé Skinner was born and raised in Rochester, NY. She has a dual degree from SUNY Brockport in Dance and Creative Writing. Her work has appeared in the Linden Avenue Literary Journal and is forthcoming in Passages North (Spring 2021). She attended a residency at the Iowa Writer's Workshop and received fellowships from Tin House Summer Workshop and Kimbilio Writers Retreat. Currently, she's working on an historical fiction novel that's an epic family saga dealing with Igbo culture, magical realism, the African-diaspora, Christianity, and chattel slavery. When she's not writing you can find her working at the library, watching anime, taking Zumba, cooking, or contemplating if she should get a turtle. She lives in Fayetteville, Arkansas.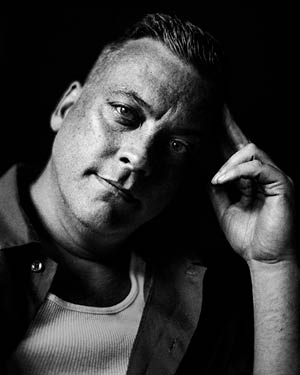 Book Project Cielo Fellow 2020–2022
John J. Lennon is a contributing editor for Esquire and a contributing writer for The Marshall Project. He is also a prisoner in his nineteenth year of incarceration, currently in Sing Sing Correctional Facility, Ossining, New York. In 2001, at age twenty-four, deep in the drug game, John shot and killed a man on a Brooklyn street. He was found guilty of second degree murder and drug sales and received a sentence of twenty-eight years to life. At Attica Corretional Facility, John joined a creative writing workshop, taught by a volunteer English professor from Hamilton College. In 2013, he published his first essay in The Atlantic. Journalism meshed with memoir has since become his signature style. To date, he has published feature essays in Esquire, New York Magazine, The New York Review of Books, Men's Health, The Washington Post Magazine, and Sports Illustrated. In 2019, John was a finalist for the National Magazine Award in feature writing for his Esquire feature "This Place Is Crazy"; this same essay was later anthologized in the 2019's Best American Magazine Writing. He was also a finalist for the Molly National Journalism Prize for "Spying on Attica" and "A Turbulent Mind," which The Marshall Project published in collaboration with Vice and New York Magazine, respectively. In 2020, John's story "The Apology Letter" appeared in The Washington Post Magazine's special prison issue, which won a National Magazine Award for single topic publication. John J. Lennon is also the host of Podcast One's "This Is a Collect Call from Sing Sing."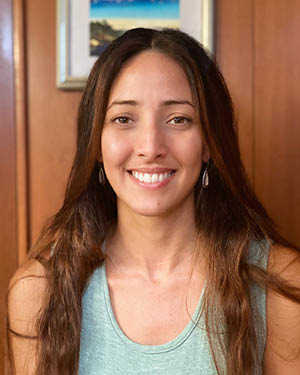 Book Project Teaching Fellow 2020–2022
Melissa Alvarado Sierra is a Puerto Rican writer and sailor, and she splits her time between Puerto Rico and the Virgin Islands. A former travel writer for Lonely Planet, she explored the Caribbean with her mariner husband for years, looking for remarkable experiences in paradise. But the natural disasters and severe economic and political upheavals in Puerto Rico pushed Melissa to use her writing as activism, her work now touching on colonialism, sexism, racism, and social disparities. Her writing has appeared in The New York Times, Catapult, ZORA, The Caribbean Writer, and The Puerto Rico Review. She wrote a chapter for a book by The New Press about environmental justice in Vieques. Her academic book, La narrativa activista de Rosario Ferré, about feminism and national identity in Puerto Rican literature, is coming out in 2020 from McGraw-Hill Spain. Melissa earned a Master's in Latin American Literature from the University of Barcelona and an MFA in writing from the Mountainview program at SNHU.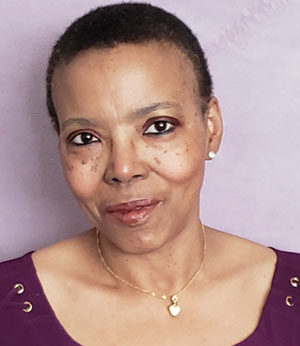 Book Project Fellow 2019–2021
Twanna LaTrice Hill has been selected for the second annual Book Project Fellowship by publishing expert and former agent Shana M. Kelly. Twanna has been a writer since she could first scribble her imaginings to paper. She is also an actor who has most recently appeared in productions with the Denver Theater of the Oppressed, the PHAMALy Theater Company and the Education Department of the Denver Center for the Performing Arts. She earned a BA in Russian from Princeton University with concentrations in Creative Writing and Theater & Dance. She has an MA in Soviet Studies from Harvard University and a Master's in Nonprofit Management from Regis University. In Russia, Twanna studied at the Pushkin Institute in Moscow, and Leningrad State University in Leningrad (now St. Petersburg). Twanna is dedicated to ending violence in all its forms, especially sexual violence. She has been reading tarot cards since 1984 and is a die-hard Denver Broncos fan. Twanna lives in Denver, CO, and shares her life with her service dog, Roxi.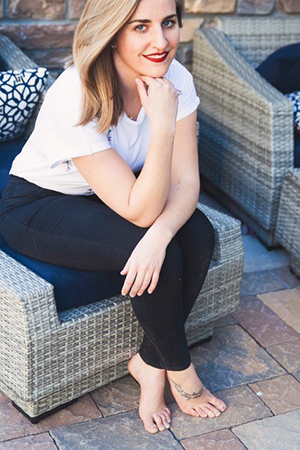 2019–2021 Honorable Mention
Meg Foley attended the University of Colorado at Boulder, where she earned degrees in English Literature and Chinese Language and Culture, and then went on to use neither of them. Since graduating, she has worked as a nanny, an advocate for people with disabilities, a paralegal, a manager at a roofing company, and an office administrator, during which time she's developed a good sense of humor about her past self's career expectations. When she isn't job hopping, Meg spends her free time working on her first novel, a fantasy.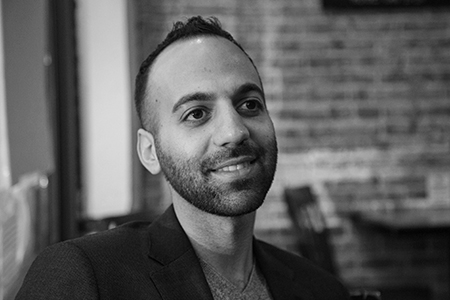 2019–2021 Honorable Mention
Brett Randell is a writer, musician, and traveler based out of Denver, CO. He spent the last decade performing and working around the world, released 4 CDs, and played music in over 15 countries—in venues, on rooftops, at yoga festivals, bars, living rooms, and beyond. Outside of art, he is a freelance copywriter working with women's empowerment and diversity thought leaders. Brett's poetry has appeared in Stain'd Magazine, Interkors, and The Blue Lake Review.