Our team of esteemed judges read blind submissions for the final fellowship selections. Learn more about the Lit Fest Fellowships, or meet the fellows from previous years.
Judges for 2023 are Victoria Chang (Poetry), Vanessa Hua (Fiction), Mitali Jahagirdar (TV/screen), and Leslie Jamison (Nonfiction).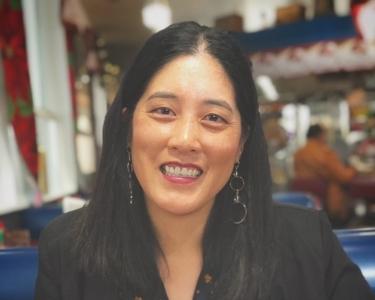 2023: Victoria Chang, Poetry
Victoria Chang's new book of poetry is The Trees Witness Everything (Copper Canyon Press, 2022). Her nonfiction book, Dear Memory (Milkweed Editions), was published in 2021. OBIT (Copper Canyon Press, 2020), was named a New York Times Notable Book, a Time Must-Read Book, and received the Los Angeles Times Book Prize, the Anisfield-Wolf Book Award in Poetry, and the PEN/Voelcker Award. It was also longlisted for a National Book Award and named a finalist for the National Book Critics Circle Award and the Griffin International Poetry Prize. She has received a Guggenheim Fellowship, and lives in Los Angeles and is a Core Faculty member within Antioch's low-residency MFA Program.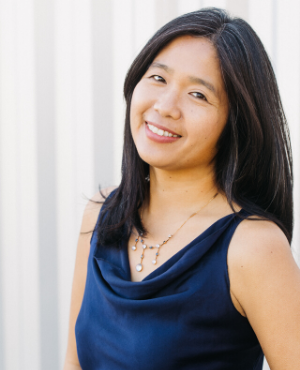 2023: Vanessa Hua, Fiction
Vanessa Hua is an award-winning, best-selling author and columnist for the San Francisco Chronicle. Her novel, A River of Stars, was named to the Washington Post and NPR's Best Books of 2018 lists, and has been called a "marvel" by O, The Oprah Magazine, and "delightful" by The Economist. Her short story collection, Deceit and Other Possibilities,  a New York Times Editors' Choice, received an Asian/Pacific American Award in Literature and was a finalist for a California Book Award, and a New American Voices Award. Her latest novel, Forbidden City, was published in 2022.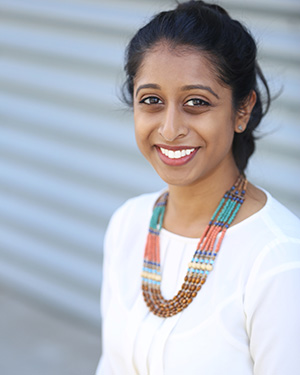 2023: Mitali Jahagirdar, TV/Screenplay
Mitali Jahagirdar is a WGA Award nominee for her writing on Disney+'s Just Beyond and adapted the YA novel Tiger's Curse for Netflix. Most recently, she was Story Editor for Netflix's The Henna Artist. The proud daughter of Indian immigrants, Mitali spent her early years in Central Florida, then left home for New York City, where she studied Economics and Broadcast Journalism at NYU, followed up by an MFA from UCLA.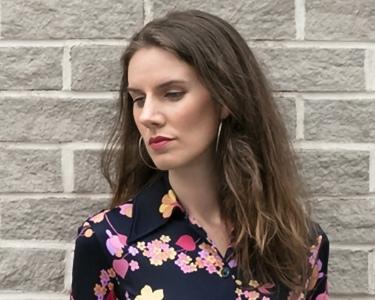 2023: Leslie Jamison, Nonfiction
Leslie Jamison is the New York Times bestselling author of The Recovering, The Empathy Exams, Make it Scream, Make it Burn, and a novel, The Gin Closet. She is a contributing writer at The New York Times Magazine, and her work has appeared in numerous publications including The Atlantic, Harper's, and The Virginia Quarterly Review. She lives in Brooklyn with her daughter and teaches at Columbia University.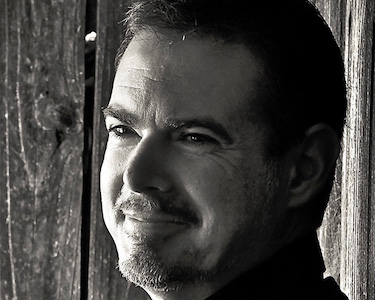 2022: Harrison Candelaria Fletcher, Nonfiction
Harrison Candelaria Fletcher is the author of Presentimiento: A Life In Dreams, winner of the Autumn House Press Nonfiction Prize, autobiography finalist for the International Latino Book Awards, and selected by Kirkus Reviews as a Best Indie Memoir of 2017. His first book, Descanso For My Father: Fragments Of A Life, won the Colorado Book Award and Independent Publisher Book Awards Bronze Medal for Creative Nonfiction. His newest collection, Finding Querencia: Essays from In Between, is forthcoming in March 2022 from the Machete Series  at Mad Creek Books. His work has appeared in many literary journals and anthologies including New Letters, Fourth Genre, Puerto del Sol, Brief Encounters and The Touchstone Anthology of Contemporary Creative Nonfiction. His honors include the New Letters Literary Award, the High Desert Journal Obsidian Prize, the Sonora Review Essay Award, the Juxtaprose Nonfiction Award, Pushcart Prize Special Mention and Best American Essays Notable selection. A native New Mexican, he is a former columnist, feature writer and beat reporter at newspapers throughout the West. He teaches in the MFA in Writing Programs at Vermont College of Fine Arts and Colorado State University. 
2022: Carolyn Forché, Poetry
Carolyn Forché's first volume, Gathering the Tribes, winner of the Yale Series of Younger Poets Prize, was followed by The Country Between Us, The Angel of History, and Blue Hour. Her most recent collection is In the Lateness of the World. She is also the author of the memoir What You Have Heard Is True (Penguin Random House, 2019), a devastating, lyrical, and visionary memoir about a young woman's brave choice to engage with horror in order to help others, which was nominated for the 2019 National Book Awards. She has translated Mahmoud Darwish, Claribel Alegria, and Robert Desnos. Her famed international anthology, Against Forgetting, has been praised by Nelson Mandela as "itself a blow against tyranny, against prejudice, against injustice," and is followed by the 2014 anthology The Poetry of Witness. In 1998 in Stockholm, she received the Edita and Ira Morris Hiroshima Foundation for Peace and Culture Award for her human rights advocacy and the preservation of memory and culture.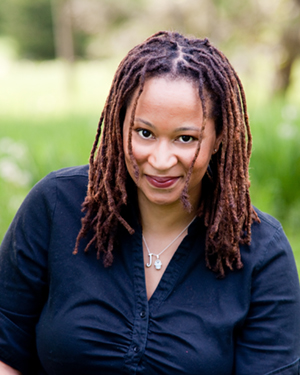 2022: Jacinda Townsend, Fiction
Jacinda Townsend is the author of Mother Country (Graywolf, 2022) and Saint Monkey (Norton, 2014), which won the Janet Heidinger Kafka Prize for best fiction written by a woman and the James Fenimore Cooper Prize for historical fiction. Jacinda is a graduate of the Iowa Writers' Workshop and is the Zell Visiting Professor of Fiction at the University of Michigan.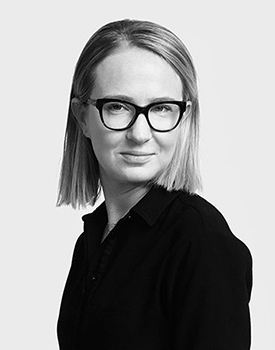 2021: Halley Feiffer, Playwriting
Halley Feiffer is a playwright, TV writer and actress. Plays include I'm Gonna Pray For You So Hard (World Premiere Atlantic Theater Company, OCC Nom.), Moscow Moscow Moscow Moscow Moscow Moscow (World Premiere Williamstown Theater Festival and MCC Theater, Drama Desk and Drama League Noms), The Pain of My Belligerence (World Premiere Playwrights Horizons), A Funny Thing Happened on the Way to the Gynecologic Oncology Unit at Memorial Sloan Kettering Cancer Center of New York City (World Premiere MCC Theater) and How To Make Friends and Then Kill Them (World Premiere Rattlestick Playwrights Theater). Her plays have been produced around the country and in the UK, and are published by Dramatists Play Service and Overlook Press. TV writing and producing credits include The One Percent (Starz), Mozart in the Jungle (Amazon), Purity, Kidding, SMILF (Showtime), American Crime Story: Impeachment (FX), Rodeo Queens (Amazon), Roar (Apple TV+), Dear Edward (Apple TV+) and original pilots for FX, TNT, Freeform, Hulu and Apple TV+. She lives in Los Angeles with her partner Tim, and tries - a day at a time - not to kill her houseplants.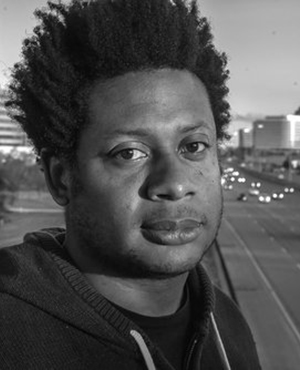 2021: Steven Dunn, Veterans Writing Award
Steven Dunn is the author of the novels Potted Meat (Tarpaulin Sky Press, 2016) and water & power (forthcoming from Tarpaulin Sky, 2018). He was born and raised in West Virginia, and after 10 years in the Navy, he earned a B.A. in Creative Writing from the University of Denver. Some of his work can be found in Columbia Journal and Granta Magazine.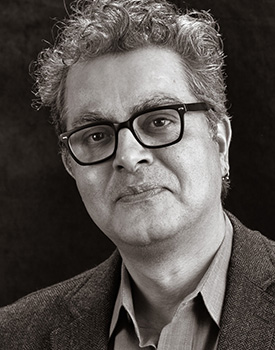 2021: Amitava Kumar, Nonfiction
Amitava Kumar is the author of Lunch With a Bigot, A Matter of Rats, A Foreigner Carrying in the Crook of His Arm A Tiny Bomb, Nobody Does the Right Thing, Husband of a Fanatic, Bombay-London-New York, and Passport Photos. Kumar's latest book is Immigrant, Montana: A Novel, published by Faber in the UK, Knopf in the US, and in translation by other publishers worldwide. The book came out in India under the title The Lovers: A Novel. He lives in Poughkeepsie, in upstate New York, where he is the Helen D. Lockwood Professor of English at Vassar College. In 2016, Amitava Kumar was awarded a Guggenheim Fellowship (General Nonfiction) as well as a Ford Fellowship in Literature from United States Artists.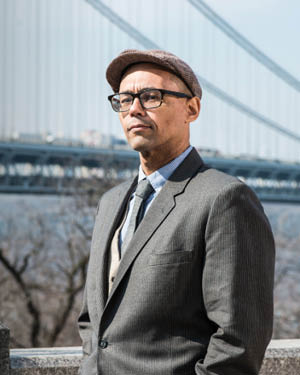 2021: Victor LaValle, Fiction
Victor LaValle is the author of the short story collection Slapboxing with Jesus, four novels, The Ecstatic, Big Machine, The Devil in Silver, and The Changeling and two novellas, Lucretia and the Kroons and The Ballad of Black Tom. He is also the creator and writer of a comic book Victor LaValle's DESTROYER. He has been the recipient of numerous awards including the World Fantasy Award, British World Fantasy Award, Bram Stoker Award, Whiting Writers' Award, a Guggenheim Fellowship, Shirley Jackson Award, American Book Award, and the key to Southeast Queens. He was raised in Queens, New York. He now lives in Washington Heights with his wife and kids. He teaches at Columbia University.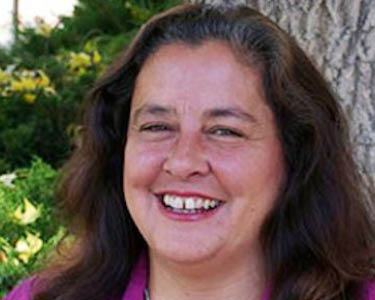 2021: Sheryl Luna, Poetry
Sheryl Luna was born and raised in El Paso, Texas. She earned her BA at Texas Tech University, an MFA from the University of Texas at El Paso, an MA in English from Texas Woman's University, and a PhD in Contemporary Literature from the University of North Texas. Poets & Writers Magazine named Luna as one of the "18 Debut Poets who Made their Mark in 2005." Luna's first collection of poetry, Pity the Drowned Horses (2004), won the first Andres Montoya Poetry Prize, sponsored by the Institute of Latino Studies and the Creative Writing program at the University of Notre Dame, and was a finalist for the National Poetry Series and the Colorado Book Awards. Luna's second collection of poems, Seven (2013), was runner up for the Ernest Sandeen Poetry Prize. Luna has been awarded fellowships from the Corporation of Yaddo, the Anderson Center, the Ragdale Foundation, and Canto Mundo. She received the Alfredo Cisneros del Moral Foundation Award from Sandra Cisneros in 2008. Her poems have appeared in various journals including the Georgia Review, Prairie Schooner, Poetry Northwest, Puerto del Sol, Kalliope, and the Notre Dame Review. She has taught at the University of Colorado in Boulder, Colorado and at the Metropolitan State College of Denver.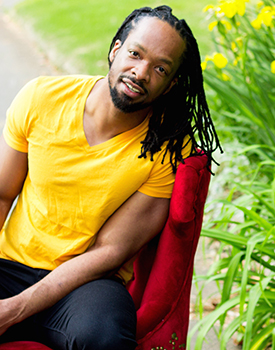 2020: Jericho Brown, Poetry
Jericho Brown is the recipient of fellowships from the Guggenheim Foundation, the Radcliffe Institute for Advanced Study at Harvard, and the National Endowment for the Arts, and he is the winner of the Whiting Writer's Award. Brown's first book, Please (New Issues 2008), won the American Book Award. His second book, The New Testament (Copper Canyon 2014), won the Anisfield-Wolf Book Award. His third collection is The Tradition (Copper Canyon 2019). His poems have appeared in The Bennington Review, Buzzfeed, Fence, jubilat, The New Republic, The New York Times, The New Yorker, The Paris Review, TIME magazine, and several volumes of The Best American Poetry. He is an associate professor and the director of the Creative Writing Program at Emory University.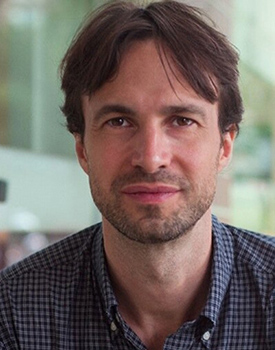 2020: Daniel Goldfarb, Dramatic Writing
Daniel Goldfarb's plays include Legacy (Williamstown Theatre Festival); Modern Orthodox (Dodger Stages); Sarah, Sarah (Manhattan Theater Club); and Adam Baum and The Jew Movie (Blue Light, Oppenheimer Award, Canadian Authors Association Award, Hull-Warriner Award Finalist). His musicals include Piece of My Heart (Signature); Martin Short: Fame Becomes Me (Broadway); Radio Girl (Goodspeed); and Party Come Here (Williamstown). For television, Daniel is a writer/co-producer on season two of Amazon's The Marvelous Mrs. Maisel and is developing a pilot for Lifetime. Previous TV includes F/X's Tyrant, DirecTV's Rogue, CBC's Four in the Morning, and PBS's The Electric Company. Daniel is a graduate of Juilliard and NYU's Department of Dramatic Writing at Tisch (BFA, MFA), where he is an Assistant Arts Professor.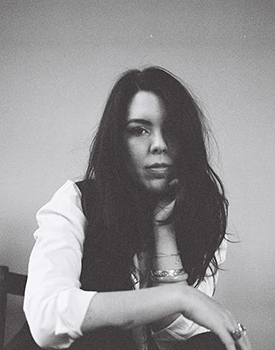 2020: T Kira Madden, Nonfiction
T Kira Madden is a lesbian APIA writer, photographer, and amateur magician living in New York City. She holds an MFA in creative writing from Sarah Lawrence College and an BA in design and literature from Parsons School of Design and Eugene Lang College. She is the founding Editor-in-chief of No Tokens, a magazine of literature and art, and is a 2017 NYSCA/NYFA Artist Fellow in nonfiction literature from the New York Foundation for the Arts. She has received fellowships from The MacDowell Colony, Hedgebrook, Tin House, DISQUIET, Summer Literary Seminars, and Yaddo, where she was selected for the 2017 Linda Collins Endowed Residency Award. She facilitates writing workshops for homeless and formerly incarcerated individuals and currently teaches at Sarah Lawrence College. Her debut memoir, LONG LIVE THE TRIBE OF FATHERLESS GIRLS, is available now. There is no period in her name.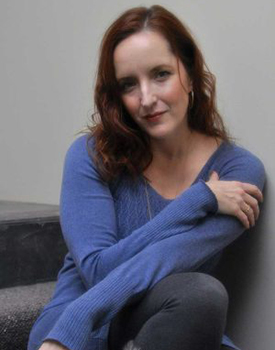 2020: Rebecca Makkai, Fiction
Rebecca Makkai is the Chicago-based author of the novels The Great Believers, The Hundred-Year House, and The Borrower, as well as the short story collection Music for Wartime. The Great Believers was a finalist for the Pulitzer Prize and the National Book Award, and received the ALA Carnegie Medal and the LA Times Book Prize, among other honors. Makkai is on the MFA faculties of Sierra Nevada College and Northwestern University, and she is Artistic Director of StoryStudio Chicago.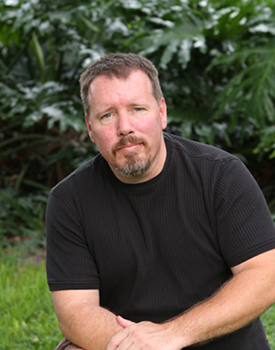 2020: Brian Turner, Veterans
Brian Turner is the author of two poetry collections, Here, Bullet which won the 2005 Beatrice Hawley Award, the New York Times "Editor's Choice" selection, the 2006 PEN Center USA "Best in the West" award, and the 2007 Poets Prize, among others; and Phantom Noise, which was shortlisted for the 2010 T.S. Eliot Prize in Poetry. He is also the author of a memoir, My Life as a Foreign Country, which made Powell's Best Nonfiction of 2014 list. Turner served seven years in the US Army, including one year as an infantry team leader in Iraq with the 3rd Stryker Brigade Combat Team, 2nd Infantry Division. Prior to that, he was deployed to Bosnia-Herzegovina in 1999-2000 with the 10th Mountain Division. In his poetry and prose, Turner conveys both elegant and devastating portraits of what it means to be a soldier and a human being. In addition to his poetry and memoir, he is the editor of the anthology The Kiss (2018), a diverse anthology of essays, stories, poems, and graphic memoirs.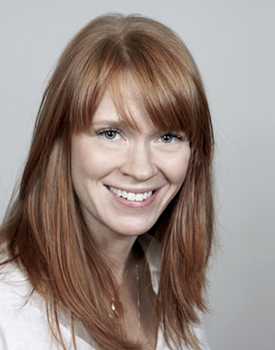 2019: Emily Rapp Black, Nonfiction
Emily Rapp Black is the author of Poster Child: A Memoir (Bloomsbury) and The Still Point of the Turning World (Penguin Press), which was a New York Times Bestseller, an Editor's Pick, and a finalist for the PEN Center Literary Award in Nonfiction. A former Fulbright scholar, she was educated at Harvard University, Trinity College-Dublin, Saint Olaf College, and the University of Texas-Austin, where she was a James A. Michener Fellow in Fiction and Poetry.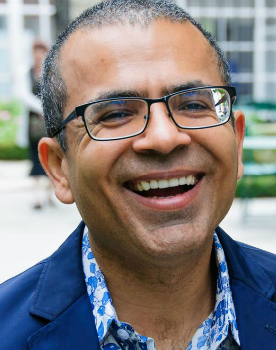 2019: Akhil Sharma, Fiction
Akhil Sharma is the author of Family Life, a New York Times Best Book of the Year and the winner of the International DUBLIN Literary Award and the Folio Prize. His writing has appeared in The New Yorker, The Atlantic, Best American Short Stories, and O. Henry Award Stories. A native of Delhi, he lives in New York City and teaches English at Rutgers University–Newark.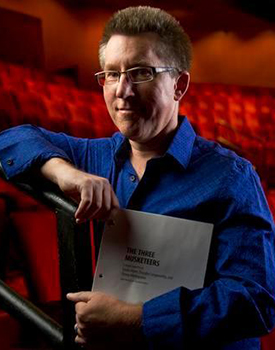 2019: Douglas Langworthy, Dramatic Writing
Douglas Langworthy is the Literary Director/Director of New Play Development at the Denver Center Theatre Company. He held similar positions at the Oregon Shakespeare Festival and the McCarter Theatre. He has translated fifteen plays from the German, by playwrights Brecht, Wedekind, Hans Henny Jahnn, Heiner Müller and Heinrich von Kleist, among others. His translation of Goethe's Faust was produced in 2006 in New York by Target Margin Theater and the Classic Stage Company. He co-wrote the libretto for The Sandman, an opera based on an E.T.A. Hoffmann story with music by Thomas Cabaniss, directed by David Herskovits. With Linda Alper and Penny Metropulos he adapted The Three Musketeers and the musical Tracy's Tiger, both of which premiered at the Oregon Shakespeare Festival.
2019: Seth Brady Tucker, Veterans
Seth Brady Tucker is a poet and fiction writer originally from Lander, Wyoming. His first book won the 2011 Elixir Press Editor's Poetry Prize (Mormon Boy), and was a finalist for the Colorado Book Award. His second book won the Gival Press Poetry Award (We Deserve the Gods We Ask For) and went on to win the Eric Hoffer Book Award. He has led poetry and fiction workshops for graduate and undergraduate students alike, and is currently an assistant professor at the Colorado School of Mines. Seth is also the founder and co-director of the Seaside Writers' Conference (which takes place annually in May), and volunteers his time teaching veterans and veteran caretakers through the Writers' Guild (East)/Wounded Warrior Project. Seth has been an editor for a number of different literary journals, and is currently a senior editor at the Tupelo Quarterly Review. He was a paratrooper with the US Army's 82nd Airborne Division and served in the Persian Gulf War, in another lifetime.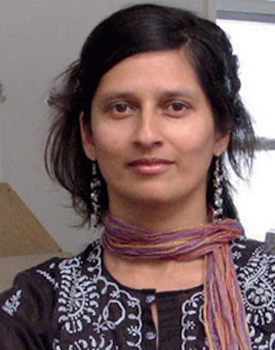 2019: Bhanu Kapil, Poetry
Bhanu Kapil lives in Colorado where she teaches at Naropa University. She also teaches in Goddard College's low-residency MFA. She is the author of a number of full-length works of poetry/prose, including The Vertical Interrogation of Strangers (Kelsey Street Press, 2001), Incubation: a space for monsters (Leon Works, 2006), humanimal [a project for future children] (Kelsey Street Press, 2009), Schizophrene (Nightboat, 2011), and Ban en Banlieue (Nightboat, 2015).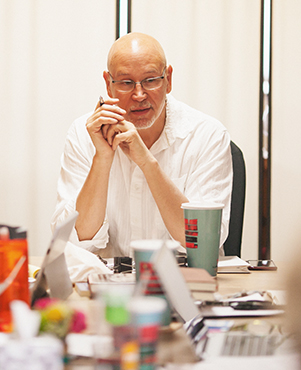 2018: David Wroblewski, Fiction
David Wroblewski's first novel, The Story Of Edgar Sawtelle, was an Oprah Book Club pick and international bestseller, translated into more than 25 languages. He holds an MFA in creative writing from the Warren Wilson MFA Program for writers and has been a member of Lighthouse Writers since 2008.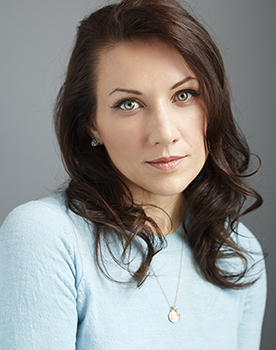 2018: Melissa Febos, Nonfiction
Melissa Febos is the author of the critically acclaimed memoir, Whip Smart, and the essay collection, Abandon Me. Her work has been widely anthologized and appears in publications including Tin House, Granta, The Kenyon Review, Prairie Schooner, Glamour, Guernica, Post Road, Salon, The New York Times, Hunger Mountain, Portland Review, Dissent, The Chronicle of Higher Education Review, Bitch Magazine, Poets & Writers, The Rumpus, Drunken Boat, and Goodbye to All That: Writers on Loving and Leaving New York. She's been featured on NPR's Fresh Air, CNN, Anderson Cooper Live, and elsewhere. Her essays have twice received special mention from the Best American Essays anthology and have won prizes from Prairie Schooner, Story Quarterly, and The Center for Women Writers. She is the recipient of fellowships from the Bread Loaf Writer's Conference, Virginia Center for Creative Arts, Vermont Studio Center, The Barbara Deming Memorial Fund, Lower Manhattan Cultural Council, and The MacDowell Colony.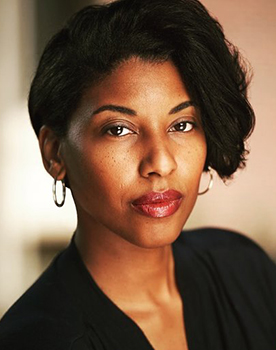 2018: Khadijah Queen, Poetry
Khadijah Queen is the author of five books and four chapbooks of innovative poetry. Her full length collections are Conduit (Black Goat/Akashic Books 2008), featured in Poets & Writers magazine's Debut Poets issue; Black Peculiar, winner of the 2010 Noemi Press book award and published in 2011; Fearful Beloved (Argos Books 2015); and Non-Sequitur, a verse play published by Litmus Press in 2015. Non-Sequitur won the 2014 Leslie Scalapino Award for Innovative Performance Writing and was staged by theater company The Relationship at Theaterlab NYC in December 2015. Individual poems and prose appear or are forthcoming in Fence, jubilat, Brooklyn Magazine, Rattle, Memoir, The Force of What's Possible, Fire and Ink: A Social Action Anthology, Best American Nonrequired Reading and in other journals and anthologies widely elsewhere. A fifth book, I'm So Fine: A List of Famous Men & What I Had On, was a finalist for the National Poetry Series and was published by YesYes Books in 2017. Khadijah is a core faculty member in poetry for the new low-residency Mile-High MFA program at Regis University.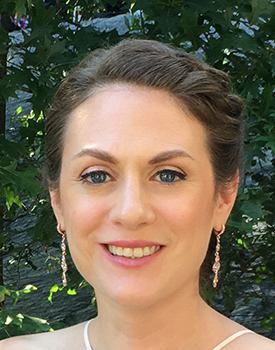 2018: Corinne Hayoun, Dramatic Writing
Corinne Hayoun runs the NY office of MANAGE-MENT, an agile LA-based organization that integrates talent management, development, production, and financing. A former theatre agent at Creative Artists Agency, Corinne has also co-produced the hit Broadway play AN ACT OF GOD starring Jim Parsons, and is a board member for the Lilly Awards Foundation.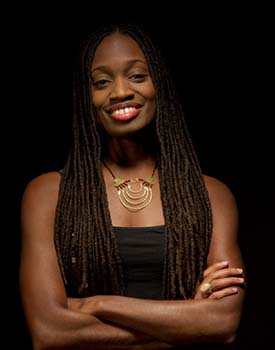 2017: Aleshea Harris, Dramatic Writing
Aleshea Harris is a playwright, poet, and educator who received an MFA from California Institute of the Arts. Her work has been presented at the Costume Shop at American Conservatory Theater, Playfest at Orlando Shakespeare Theater, freeFall Theatre Company, VOXfest at Dartmouth, the Edinburgh Fringe Festival, the Harriet Tubman Center for Social Justice, California Institute of the Arts, La Comédie de Saint-Étienne-National Drama Center in France, the Skirball Center, The Theatre @ Boston Court, REDCAT, and in the 2015 anthology, The BreakBeat Poets: New American Poetry in the Age of Hip-Hop. Harris is a MacDowell Fellow and winner of the 2016 Relentless Award from the American Playwriting Foundation for her play, Is God Is. Is God Is was published by 3hole Press in the Spring of 2017.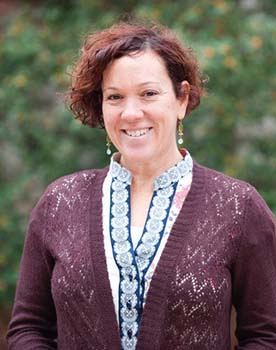 2017: Joanna Luloff, Fiction
Joanna Luloff's short story collection, The Beach at Galle Road, was published by Algonquin Books in 2012. It was selected by Barnes & Noble as a Discover Great New Writers pick and won the Maria Thomas Fiction Prize from Peace Corps Writers. Her stories have appeared in several journals, including The Missouri Review, Western Humanities Review, and New South. Her novel Remind Me Again What Happened is forthcoming from Algonquin. Joanna received her MFA from Emerson College and her PhD from the University of Missouri. She is an assistant professor of English at University of Colorado Denver, where she also edits fiction and nonfiction for Copper Nickel.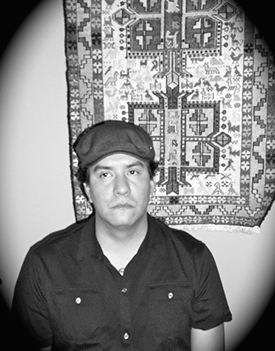 2017: Bojan Louis, Poetry
Bojan Louis is a member of the Navajo Nation—Naakai Dine'é; Ashiihí; Ta'neezahnii; Bilgáana. His first collection of poems, Currents, was published by BkMk Press in 2017. He is the author of the nonfiction chapbook, Troubleshooting Silence in Arizona (Guillotine Series, 2012). His fiction has appeared in Numéro Cinq, Alaska Quarterly Review, Yellow Medicine Review, and Off the Path: An Anthology of 21st Century American Indian Writers Volume 2; his creative nonfiction in As/Us Journal and MudCity Journal. He is currently Poetry Editor at RED INK: An International Journal of Indigenous Literature, Arts, and Humanities.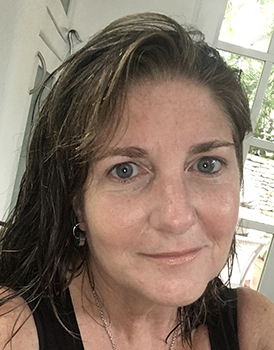 2017: Robin Black, Nonfiction
Robin Black is the author of the story collection, If I loved you, I would tell you this, the novel, Life Drawing, and, most recently, Crash Course: Essays From Where Writing and Life Collide. She teaches in the Rutgers-Camden MFA Program and lives in Philadelphia.