Carolina Ebeid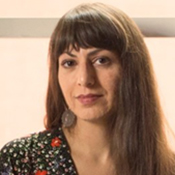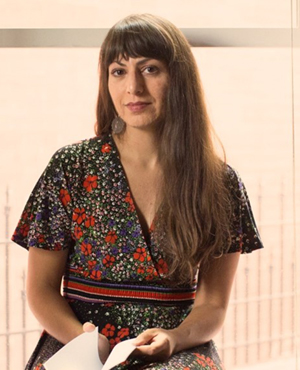 Contact Info:
Carolina Ebeid was born in West New York, NJ and is the author of You Ask Me to Talk About the Interior (Noemi Press, 2016). She holds a PhD from the University of Denver, and has won fellowships from CantoMundo, the Stadler Center, the NEA, as well as a residency fellowship from the Lannan Foundation. She helps edit poetry at The Rumpus, as well as the online zine Visible Binary with her family. She teaches at Regis University and Lighthouse Writer's Workshop in Denver. 
Carolina Ebeid's Published Work
You Ask Me to Talk about the Interior

Buy Book
Knowledgeable, resourceful, adept at engaging both beginning and intermediate students. Instructor is well read and actively engaged in students' work so that she's able to recommend relevant/inspiring works on hearing even in-class assignments. Professional yet personable: as one student commented after class, Carolina is balanced much like a seasoned yoga teacher guiding with a light but sure touch. I am deeply indebted to Carolina's for her deft guidance, asking questions that inspire students to explore new ways to express ourselves and providing enough scaffolding for us to make necessary leaps of imagination. I am encouraged that, this being my first poetry class, poetry no longer seems completely inaccessible. Thanks so much!!
Anonymous