David J. Rothman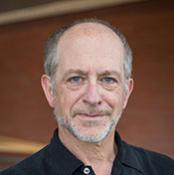 Reading

Publishing/Career

Nonfiction

Poetry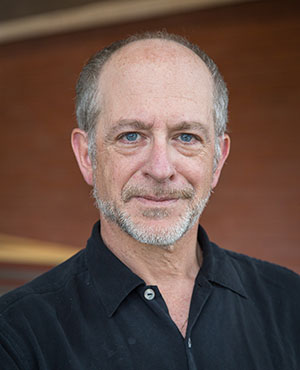 Contact Info:
David J. Rothman has taught at Lighthouse since 1998, winning the Beacon Award for Excellence in Teaching in 2012. He has published six volumes of poetry, including My Brother's Keeper (Lithic Press, 2019) and The Elephant's Chiropractor (Conundrum Press, 1998), both of which were Finalists for the Colorado Book Award. Over the last 30 years, hundreds of his poems and essays have appeared Appalachia, The Atlantic, The Formalist, The Gettysburg Review, The Hudson Review, The Journal, The Kenyon Review, Light, Measure, The New Criterion, Poetry, The Threepenny Review and scores of other newspapers, magazines, and journals. In 2018 he won a Pushcart Prize for the poem "Kernels," which originally appeared in The New Criterion. In 2013 he published Living the Life: Tales from America's Mountains & Ski Towns, based on decades of experience in the ski and ski-mountaineering world. He is co-author, with Stanley Rothman and Stephen Powers, of Hollywood's America: Social and Political Themes in Motion Pictures. His most recent full-length critical book (co-edited with Jeffrey Villines) is Belle Turnbull: On the Life and Work of an American Master, published by Pleiades Press in 2017. His next published book will be Unlocking the Secrets of English Verse, a poetry textbook, co-authored with Susan Spear, coming from Springer in fall 2022.
David served for many years as a teacher and an arts and academic administrator. Most recently, he served as President/CEO of the Jackson Hole Center for the Arts, in Jackson, Wyoming. Before that he was Director of the Graduate Program in Creative Writing at Western Colorado University, where he designed the Poetry Concentration, which he also directed and in which he taught. At Western he also directed the annual writers' conference "Writing the Rockies" and edited THINK, a literary journal. In the past he has also taught at the University of Colorado Boulder, New York University, the University of Utah, and Zhejiang University in Hangzhou, People's Republic of China, along with many secondary schools and programs such as the HighCroft School, People's Firehouse (a GED program in New York City) and DaySpring (a drug rehabilitation center for adolescents in Salt Lake City). He founded Conundrum Press, has edited several journals, and has served on a number of non-profit boards, including that of the Association of Writers and Writing Programs (AWP). He has served as Resident Poet for Colorado Public Radio and was Poet Laureate of Colorado's Western Slope during 2017-'18. He has served on grant review panels for the NEH, Colorado Creative Industries and many other organizations, along with judging poetry prizes for the Frost Farm, the Utah State Poetry Society, the Center of the American West, and the National Federation of State Poetry Societies, among others. 
He lives in Crested Butte, Colorado.
David J. Rothman's Published Work
David was totally on top of his material and very welcoming of students' input.
Anonymous