Evelyn Hampton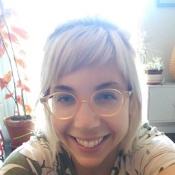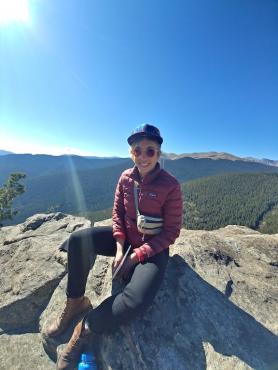 Contact Info:
Evelyn Hampton is the author of two full-length fiction collections: Famous Children and Famished Adults, which won the 2018 Ronald Sukenick Innovative Fiction Contest and was published by FC2 in 2019, and Discomfort, published by Ellipsis Press in 2015. In 2017, Publishing Genius Press published her long essay, The Aleatory Abyss. She has ghostwritten a book of nonfiction and written for Utne Reader, BOMB Magazine, and other venues. She has an MFA from the Literary Arts Program at Brown University and is currently a PhD student at the University of Denver.  
Evelyn Hampton's Published Work
Evelyn had us read some excellent stories, many of which I hadn't read before and was really happy to discover. In general I thought the class went really well. It was a good group, and Evelyn did a great job.
Anonymous