Hillary Leftwich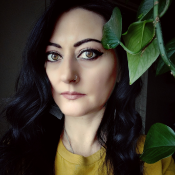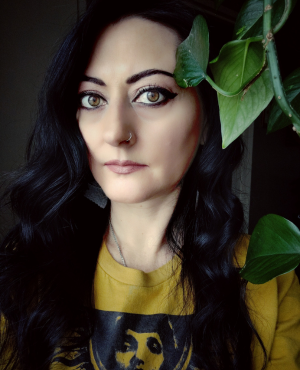 Contact Info:
Hillary Leftwich is the author of two books, Ghosts Are Just Strangers Who Know How to Knock (Agape Editions, 2023, new edition) and Aura (Future Tense Books and Blackstone Audio Publishing, 2022), and a collection of experimental forms TBA. She owns Alchemy Author Services and Writing Workshop and teaches writing at The University of Denver, Colorado College, Colorado School of Mines, and Unity Environmental University. Her latest work can be found or forthcoming in The Sun, Santa Fe Writers Project, and The Rumpus. She focuses her writing on class struggle, single motherhood, trauma, mental illness, the supernatural, ritual, and the impact of neurological disease. She teaches Tarot and Tarot writing workshops focusing on strengthening divination abilities and writing. She lives in Denver.
Hillary Leftwich's Published Work
GHOSTS ARE JUST STRANGERS WHO KNOW HOW TO KNOCK

Buy Book
Hillary created a positive, safe, and supportive community. Her exercises were very helpful, and she did a great job facilitating discussion, asking questions, and providing insightful feedback.
Jamie Odeneal