Serena Chopra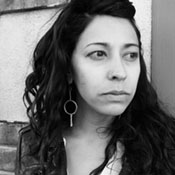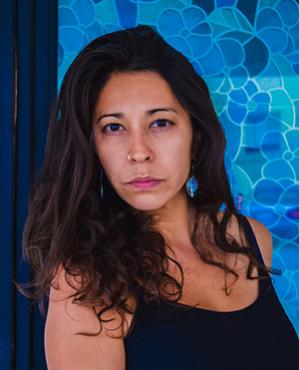 Contact Info:
Serena Chopra is a teacher, writer, dancer, filmmaker, soundscape designer, and a visual and performance artist. She has a PhD in Creative Writing from the University of Denver, an MFA from the University of Colorado at Boulder and was a 2011-2013 Redline artist in Residence, a 2016-2017 Fulbright Scholar (Bangalore, India), and has received a month-long artist residency at Understudy Denver for September 2020. She has two books, This Human (Coconut Books 2013) and Ic (Horse Less Press 2017), as well as two films, Dogana/Chapti (2018, winner of ArtHyve's Archives as Muse Film grant, Official Selection at Frameline43) and Mother Ghosting (2018). She is an 8-year company member with Evolving Doors Dance and was recently a featured artist in Harper's Bazaar (India) as well as in the Denver Westword's "100 Colorado Creatives." She has fothrcoming publications in Foglifter and Matters of Feminist Practice. Serena currently teaches at Denver's Lighthouse Writers Workshop, as well as in the Jack Kerouac School and Performance Studies department at Naropa University, and will begin this fall as Assistant Professor at Seattle University. You can find out more at SerenaChopra.com.
Serena Chopra's Published Work
Serena was wonderful and opened me up as a writer. She had amazing prompts that were very out of the norm and. She has taught me more than any other teacher I've had. I love her use of divination and the different forms and her class was very interactive.
Ashely Espinoza