Thank you for a wonderful 2023 Writing in Color Retreat! We can't wait to see you next year! 
Join us for days specifically designed to welcome, celebrate, and amplify the voices of writers of color. Whether working on a novel, memoir, short fiction, poetry, or hybrid/interdisciplinary forms, our experienced faculty and guest instructors will work closely with you to support your writing process. The workshops will focus on the creation of new works, connecting writers and their work to social movements and larger audiences, and amplifying narratives of often unheard and marginalized voices to build more equitable, just, and sustainable communities. Writers will have the opportunity to study and create with our faculty, guest instructors, and a community of peers. Writers identifying as people of color are welcome to join the retreat.
Make sure that you sign up for our mailing list—select the Writing in Color box—to stay informed about all Writing in Color programming. Stay connected by attending our monthly Writing in Color mixers which are free, but registration is required.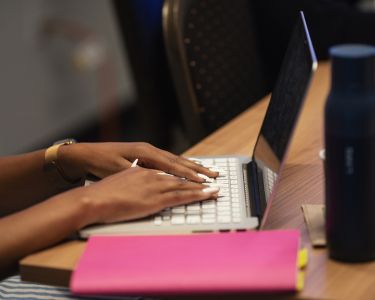 Retreat Catalog and Calendar
Check out all of the info from the 2023 retreat including class and evening event descriptions, pass breakdowns, and an interview with our 2023 Writing in Color fellow. You can also access the full schedule cheat sheet along with a map of the Lighthouse space!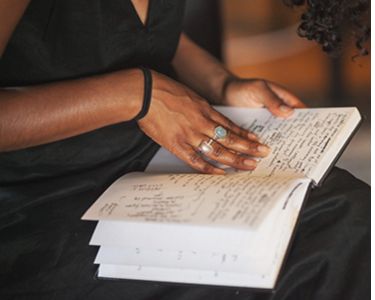 Intensives
The August 2023 retreat featured virtual and in person, four and two-day intensives focused on hybrid forms, dramatic writing, fiction, nonfiction, and poetry. These intensives were taught by Diana Khoi Nguyen, Jonathan Marcantoni, Dino Enrique Piacentini, Emilly Prado, Suzi Q. Smith, and David Heska Wanbli Weiden.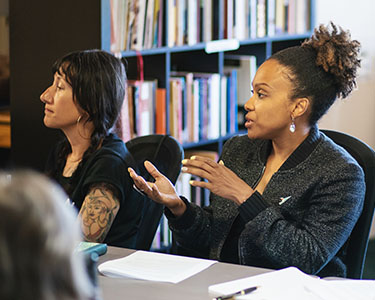 Craft Classes
Craft classes are one time workshops that will focus on developing and learning about a specific skill or particular element of a genre or writing technique. The retreat's 2023 craft classes were taught by R. Alan Brooks, Franklin Cruz, Jamie Figueroa, Andrew Hernández, Kerrie Joy, Juan Morales, Angelique Stevens, Nafeesa Syeed, and Rachel Werner.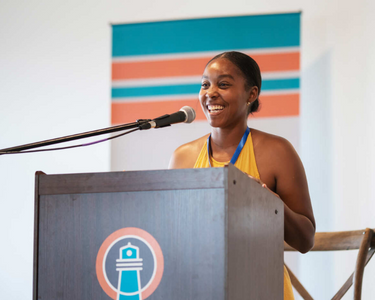 Evening Events
The 2023 Writing in Color retreat included a variety of evening events focused on building community and finding creative inspiration. Events included a "Meet Your Writing Group" happy hour, a community dinner and keynote from Suzi Q. Smith, a panel co-hosted by The Word featuring BIPOC authors talking about their publishing journeys, a film screening of Everything Everywhere All At Once, a closing party and more!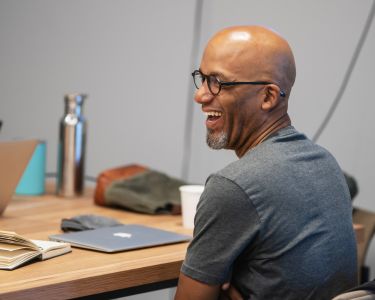 Passes
Passes are a great fit for writers who want to take a two or four-day intensive and afternoon craft seminars each day or multiple craft seminars. Signing up for a Gold, Silver, or Bronze pass will allow you to get the full experience of the retreat at a discounted rate. While tuition assistance is not available for passes, we do encourage you to look at our payment plan options which you can find on our Financial Assistance page.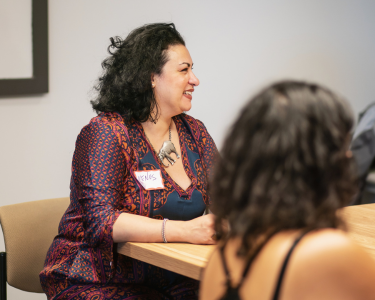 Accessibility Guide
Attending the retreat in person? Check out our Accessibility Guide for an overview of the space. Contact us if you would like to request specific accessibility accommodations s or visit the info booth for staff/volunteer support.