Fiction Fellow for Emerging Writers
Selected by Victor LaValle
"Agreeing to judge a literary contest is always a gamble. You never know what type of work you'll be getting and, just as important, you never know if you'll be the right person to serve as the judge. One can only hope for the best in both instances. In this case, the finalists I read were, uniformly, talented and ambitious. The pieces ranged in their interests and approaches but every single one showed many moments of insight and excellence. It was one hell of a talented bunch, I suppose that's all I mean. Every finalist should feel proud of the work they've produced."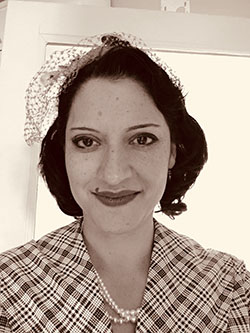 Fellowship Winner: Gretchen Potter, from "Banished"
Judge's Statement: "This story threw me into the heart of a dilemma right away and filled me with curiosity about what was happening and why. The language is clear and direct, but still sensitive and nuanced. There's a deep sadness, a grappling to understand, that animates our protagonist, Marlon, and it drew me into the story quickly and confidently. A story that's rich with promise."
Gretchen Potter is a writer and educator, and a citizen of the Tonawanda Seneca. She is querying with a linked story collection, and her children's picture book THE GIRL WHOSE STORIES CAME TRUE is forthcoming from Lee & Low Books. Gretchen has had the honor of being selected for the 2019 and 2020 Tin House Summer Workshops, as well as for a Barbara Deming Foundation Award and residences with Hedgebrook and Storyknife. She currently lives in Southern California with her three children, three cats, one dog, and (shh!) two rats.
Runner-Up: Jeneé Skinner, from Bones for the Beast
Judge' Statement: "I enjoyed the mythic grandeur of this piece very much. The sense of epic time and literal creation as modes of storytelling that were in play. By the end of the submission I felt as if I'd read a grand act of world building, both in the text and by the author. Impressive."
Runner-Up: Peter Zikos, from "Squeeze Don't Pull"
Judge's Statement: "This piece does a fine job of illustrating military life as both ordeal and opportunity. The rigor of the work, the physical experience, matched by the questioning, even philosophical nature of the Zen practice. A compelling start to a longer journey."
Distinguished finalists: Scott Broker, Bella Bravo, Arya Roshanian, A.L. Major, and Philip Anderson
---
Nonfiction Fellow for Emerging Writers
Selected by: Amitava Kumar
"I read the submissions with a great deal of joy and even excitement. The submissions are anonymous but there was such a strong sense in these pieces of a person behind the text, a person attempting and mostly succeeding in putting down words that represented the precise sense that the writer had of a place, or a person, or an event. To such a large extent, the choice of a 'winner' is so much a matter of personal taste. I have exercised this sense of my own taste here and flinch from its seeming arbitrariness. But it is also that writers need to get used to this reality because it will be on such similar grounds that their work will be judged in the future by agents and editors and publishers. I wish all those who submitted their writing the very best in their endeavors: it is important to win prizes but nothing beats the act of sitting still and writing down our truths day after day. We will get it right one day. That is the hope that ought to guide us."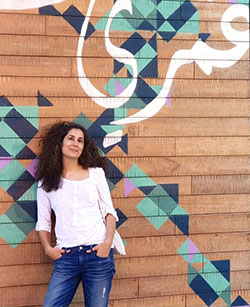 Fellowship winner: Ladane Nasseri, from "Receding Stories from the Sea"
Judge's Statement: "Early in this piece, the writer speculates about who will move into the villa by the sea once it gets sold—it is a brilliant work of imagination, the possibilities that pass across the screen of the writer's mind, at once clever and critical. The essay only got better as I read further. The writer shared sharp insights about politics and history and geography, and also made me want to eat all the dishes that were described with such loving care."
Ladane Nasseri is a journalist and writer living in New York City. A former Middle East correspondent for Bloomberg News where she led Iran's news coverage, Ladane has reported from Tehran, Dubai, and Beirut. Her writing has also appeared in McSweeney's, The New York Times, Businessweek, Newsweek, The U.K.'s Telegraph and France's Liberation. She holds a Masters' of International Relations from Columbia University's School of International and Public Affairs and is completing an MFA at the New School, focusing on narrative nonfiction. Ladane teaches creative writing to middle school students from underserved neighborhoods in New York as part of the WriteOn NYC program. She is a certified yoga teacher and Zen practitioner. 
Runner-Up: Sarah Matsui, from "Hello Boar—You Must Be Hungry"
Judge's Statement: "An affectionate, affecting, but also complicated and therefore true, portrait of a father and a place called love. I liked its light touch. What I especially liked about the piece was that its intelligence was a fine flotation device—it engaged with sentiment without being pulled down by the drag of sentimentalism."
Runner-Up: Kristin Gallagher, from "Across State Lines"
Judge's Statement: "This writer has such an important story to tell—and not just important, but an urgent and necessary story at that—and I hope to hear more about it in the future. There is an essay I teach in my classes: 'Stupid Rich Bastards' by Laurel Johnson Black. I was reminded of Black's essay when I read this piece: the sense of struggle, of inhabiting a structure and a history that is inexorable and unfair, the sense also of hardscrabble backgrounds and the desperate desire for things to be better. This writer will have to find a form and a language that best suits the story, gives it wings, and it will be great to see where it goes."
Distinguished Finalists: Aria Dominguez, Robert Winterode, Hannah Keziah Agustin, Celeste Schantz
---
Poetry Fellow for Emerging Writers 
Selected by: Sheryl Luna
"These entries were impressive and original. Each poet exhibited an awareness of unexpected and surprising language play, imagery, and lyricism. Each had an awareness of both internal and external worlds. These poets understood the importance of keen observation and careful attention to language. It was an honor to read and consider these poems."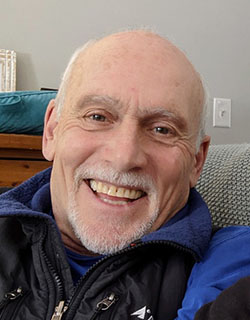 Fellowship Winner: Glenn Morazzini from One-Handed Prayers
Judge's Statement: "With detailed sensory language and keen musicality, this poet captures the plight of those who suffer, whether it be a drowned refugee child or a Houthis child suffering from starvation. With tightly compressed language and linguistic play, the poet depicts experiences of the Other. Words are carefully chosen and highly imagistic. For example, the poet writes, 'Spare me if the bullet broke the forehead's temple, stopped/ where the heart kept time, or tore through the song/ in her mouth. The power in these poems lies in the fact that they seek to inspire humanity and compassion in the face of violence."
Glenn Morazzini has an MFA from the Stone Coast Writing Program. His poems have been published in Poetry, RATTLE, Poet Lore, Patterson Review, and other journals.  His writing has received the Allen Ginsberg Poetry Award, the Paumanok Poetry Prize, an Amy Clampitt Residency Poetry Fellowship, a Maine Arts Commission Literary Fellowship Grant, and have been nominated for the Pushcart Prize.  He works as a clinical social worker in Maine with children and adult victims of trauma.
Runner-Up: Patrycja Humienik, from anchor baby
Judge's Statement: "The poet successfully engages in surprising language play throughout the selection. For example, 'unspooling in sound' and 'i'm watching an eagle/perched for the hunt, white-headed metronome.' The poems show an intense awareness of the world. Both inner and external landscapes are explored with an original lyricism."
Runner-Up: Brianna Low, from poems below
Judge's Statement: "The poet writes with a powerful sense of narrative and heightened imagery. They utilize lush imagery and play with mythology and surprising juxtapositions. In 'It Must Go Off' the writer surprises the reader with 'and if you had asked me what I knew about tenderness, I would have told you how my father swaddled his rifles in old blankets.'
Distinguished finalists: Aerik Francis, Michelle Phuong Ting
---
Dramatic Writing Fellow for Emerging Writers
Selected by: Halley Feiffer
"It was a gift to be able to read these pieces—each so strong and specific, written with biting wit and clear confidence. Each of these writers has a singular command of their voice and a captivating point of view. The passion in each piece was palpable, and I feel privileged to have been lifted up by these stories and the courage it took to tell them."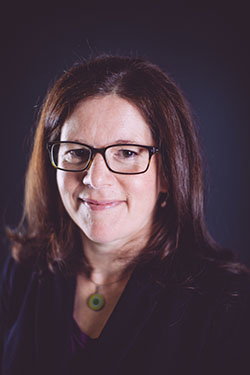 Fellowship Winner: Rachael Carnes, from Windberry Creek
Judge's Statement: "The women at the center of this moving and irreverent story are immediately complicated, surprising and deeply lovable. In just the first ten pages, the writer drops us in the center of the hilarious and tragic whirlwind that is the Parsons / Monroe clan. Their dialogue snaps as subtext deepens and obstacles emerge elegantly. By the end of these ten pages, our appetites are whet as much by these womens' wrenching circumstances as by their inimitable richness of character. I wish I could see a production right now."
Playwright Rachael Carnes received a 2020 Oregon Literary Fellowship, and has had productions of her work across the U.S., U.K., the Middle East, Canada and Asia, with invitations to develop work at the Inge Theatre Festival, the Kennedy Center for the Performing Arts Playwriting Intensive, the Midwestern Dramatists Center Conference, the Mid-America Theater Conference, the American Association for Theatre in Higher Education New Play Development Series, the Sewanee Writers' Conference, the Lighthouse Writer's Workshop, the Great Plains Theatre Conference and the Samuel French Off-Off Broadway Festival. Her work is seen in many literary journals. She and her family live in Oregon. www.rachaelcarnes.com
Runner Up: Jessica Moss, from Funnie: The Most Lamentable Comedie of Jane the Foole
Judge's Statement: "With a premise this inspired, the bar is set high for filling it with compelling characters, delicious dialogue and an engine to carry the story to the finish line. This writer delivers on all three desires within the first ten pages of this delightful ad insightful script. Skewering systemic misogyny as it lovingly parodies medieval England, this piece disarms with singular humor as it feeds us tragically timeless truths about the ways women have been routinely oppressed—and points toward ways we can overcome these almost comically outdated mores."
Distinguished Finalists: Kristen Ritter, Cal Meakins, and Catherine Yu
---
Veterans Writing Award
Selected by: Steven Dunn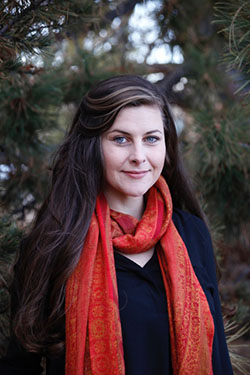 Fellowship Winner: Amber Adams 
Judge's Statement: "These poems do a beautiful job of putting a lot of emotional weight into moments that are often silent. These moments: the space of war, the space of family life, and the space of nostalgia, appear on the page simultaneously speaking to each other, makes me wonder what/how much our minds and bodies can hold during trauma and desperation."
Amber Adams is a poet and counselor living in Boulder, Colorado. She received her MA in Literary Studies from the University of Denver, and her MA in Counseling from Regis University. Her work has appeared or is forthcoming in Narrative, Witness Magazine, The Montreal Prize Anthology, Birmingham Poetry Review, War Literature and the Arts Journal, and elsewhere. Her collection-in-progress has been a finalist in the X.J. Kennedy Prize and the Autumn House Press Full-Length Contest, and a semifinalist in the Lexi Rudnitsky First Book Prize. She served in the United States Army Reserves and completed one tour of duty under Operation Iraqi Freedom.
Runner Up: David Hutcheson-Tipton
Judge's Statement: "I appreciate the tenderness and intimacy in these poems, and how the details—that range from small to wide landscape—are rooted in, and honor specific geographies and their people. These poems are also vulnerable in their honesty, and in that vulnerability are openings that allow me to feel the full spectrum of emotions."
Distinguished finalists: Laura Joyce-Hubbard and James Hensinger