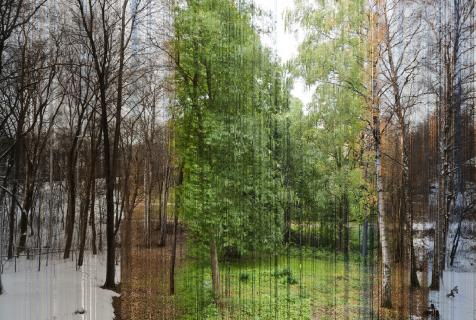 by Denise Vega
When I was about twelve, I read a book called The Cat Ate My Gymsuit by the late Paula Danziger.  This book is now a classic, published back in the 70s, and has gone through a lot of reprints and updated covers. The one at right is the cover of the book that I owned as an almost-teen.
I loved this book and it really resonated with me (and I could relate to those stupid gym suits, which I had to wear when I was in 9th grade). Some people might have thought this was weird if they'd known me back then because when I read it in middle school I was everything Marcy Lewis, the main character, wasn't--at least on the surface: I was thin, popular, a good athlete and had a decent home life. Marcy was overweight, had a crappy home life, and was the quintessential angry young girl (justifiably so in my opinion).
But at a deeper level, we were very different. For me, popularity didn't equal security. Friends could turn on you at any moment (and they did). I lived in fear of losing my "place." But Marcy didn't. She possessed qualities that I envied: she was honest and funny and committed to her passion. She did something I could never do at that age: stand up for someone and something she believed in and in the process stand up for herself. I was in awe of her and wished I could be like her.
I often thought of that book as I journeyed through my teen years into adulthood. I became stronger, more assertive, and have no doubt that somehow, while reading and re-reading The Cat Ate My Gymsuit, Marcy's bravery and strength entered my subconscious and made me a better person.
Because that's what good books can do. They have the power to change you.
I was so glad I had an opportunity, years ago, to tell Paula what her book meant to me and to have her sign a new copy of the book at a writing retreat I attended where she was the facilitator. Talk about a treasure! She wrote: "To Denise - Keep on writing! Paula Danziger 1994." I'm sure she wrote that in every book she signed for writers, but it meant so much to me as a then-unpublished writer.
I did keep writing, Paula. And I became a better person in the process. Thanks to you and Marcy.
---
Denise Vega is an award-winning children's book author and a member of the Lighthouse faculty.
---
This post is part of our Lit Matters series, in which writers and readers express why supporting and elevating literary arts is meaningful to them. Lit Matters stories will be posted leading up to Colorado Gives Day on December 9. Mark your calendar for Colorado Gives Day or schedule your gift now. Thank you!