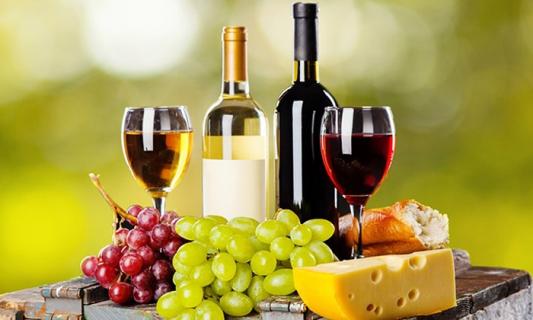 [caption id="attachment_6859" align="alignright" width="200"]
When you don't have wine, write about wine. (Psst: we usually have wine, as this photo from our most recent party proves.) Credit: Amanda Tipton Photography[/caption]
by Danielle Krolewicz
Lit  Fest is great. I don't have to tell you that. I've seen you there- I know you know. Getting together with people who have similar interests (more than similar interests) is a wonderful thing, made even more wonderful with food and wine.
This year I got to take a class with Rebecca Berg: "Works in Translation." It brought me back to college, where, in World Literature class, we read novels like E.M. Forster's A Passage to India, VS Naipaul's A Bend in the River, and other "classics."
(Although they are classics for a reason, we all know that it's just a fancy word for old.) So it was refreshing to take Rebecca's class that included works I had never heard in translation from years like 2008 and places like Spain.
I'm barely a writer-writer, let alone a fiction writer, but in the class I found myself around poets, readers and fictionistas. We read a lot of fiction, and even tried to write a little bit. Needless to say, I had to step out of my comfort zone.
I think everyone participating in anything at LitFest, or Lighthouse for that matter, has stepped out of their comfort zone at some point (usually lubricated with wine, as writers do). We have to try something new, talk to someone new, learn from someone different than us, in order to challenge ourselves and our craft, and this class definitely did that for me.
As for the fiction- I didn't have wine, so I wrote about it.
---
Social worker by day, writer by night, Danielle enjoys reading with kids at the Boys and Girls Club all day and reading to herself at a good brewery in the evening. She blogs at thealmostadults.wordpress.org