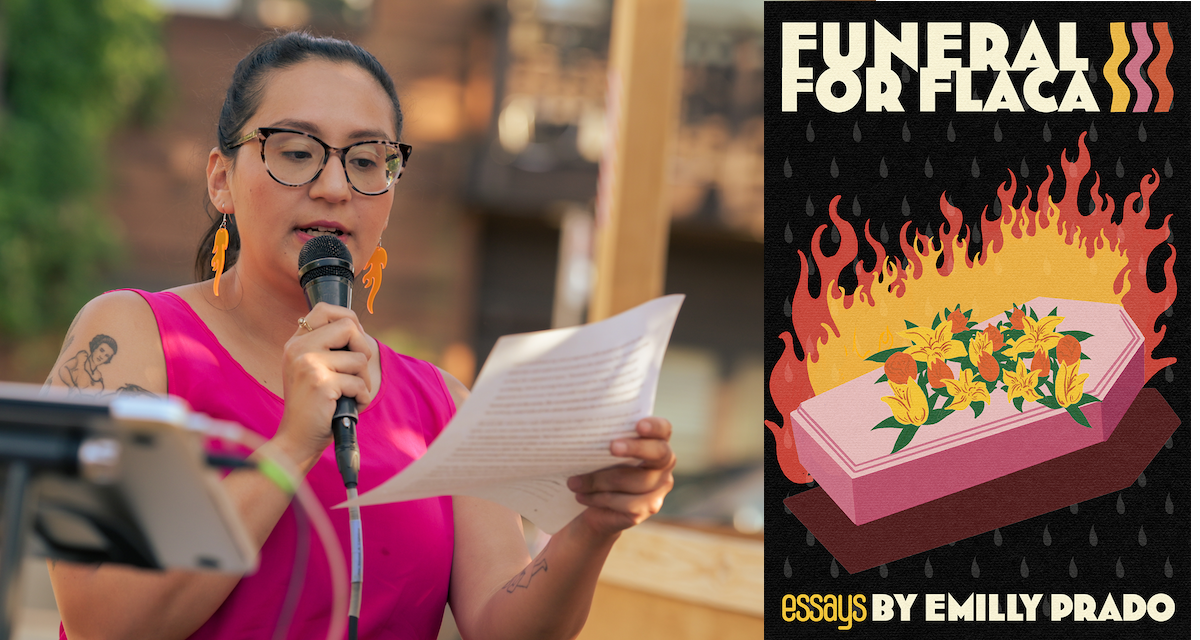 Editor's Note: In advance of the 2022 Writing In Color Retreat, we've asked some faculty and presenters for a preview of their workshop style, what they're reading, and more.
What books/movies/tv-shows have fired you up lately?
My reading has skewed to non-fiction lately as I've been circling around the lines of truth/fiction and the effects of trauma on memory. A few standouts that have sparked urgency for my work on my memoir-in-progress as of late: The Man Who Could Move Clouds by Ingrid Rojas Contreras, Dear Memory: Letters on Writing, Silence and Grief by Victoria Chang, Body Work: The Radical Power of Personal Narrative by Melissa Febos, and What Happened To You?: Conversations on Trauma, Resilience, and Healing co-authored by Bruce D. Perry and Oprah Winfrey. I haven't watched many movies lately, but TV shows I've loved: The Bear, Woke, and I did enjoy binge-watching both seasons of Bridgerton while recovering from COVID last month.
What are you working/currently trying to work on these days?
I've been making encouraging progress on a manuscript I've been at work on since 2012. There was a long time I had to put it away before I could return to it, partly due to pain and partly due to the need to further home my skills, but the structure of the book is in place and about one-third drafted. I'm in the middle of a big restructuring with a few chapters, and it's sometimes tedious work, but I love pulling apart threads, moving them around, deleting and filling spaces, and seeing the end result tell a new stronger version of the story. While this revision needs to happen now, I'm excited for the revision that will come once this messy memoir draft is completed!
How would you describe your workshop style?
We begin by creating a sense of community, safety, and shared learning. I enter the space as a facilitator, but not as the sole person with knowledge. We all can learn from each other. I encourage my students to write freely, analyze deeply, and engage in conversation. For the "Sparking Memory, Stoking Ritual" intensive, we'll focus on generating new seeds of writing using prompts that engage multiple senses, reflect and (re)commit to our creative practices, and read diverse works (stylistically and demographically.) The time we spend together is sacred, and I hope all my students walk away with a renewed assuredness in their work as creatives. 
Are we living in a simulation or not?
This is a funny question and one part of me wants to say, "ABSOLUTELY," but when I step back from the urge to be goofy, to concede that this is all just a simulation is to distance ourselves from the very real circumstances of our lives, of those in our community, and of folks around the world. (And the universe, which certainly has other forms of life, but that's an aside for another answer.) Although there's much more learning to be done on my end, I am inspired by transformative justice and abolitionist frameworks, and, as a result, I need to believe in the ability to envision and enact new worlds and models for existing in relation to one another as a form of survival. I need hope, and I wouldn't feel the impetus for hope if I didn't believe what we were living through was real. 
Tell us about your book.
Funeral for Flaca is my debut essay collection. It's an exploration of things lost and found—love, identity, family—and the traumas that transcend bodies, borders, cultures, and generations. The essays revisit my experience coming of age as a brown Chicana in predominantly white suburbs of the Bay Area, and as a prep-turned-chola-turned-punk. It's also a playlist with each essay titled as a song as a nod to my musical roots as a DJ.
---
Emilly Prado is teaching Writing in Color Retreat Craft Seminar: Sparking Memory, Stoking Ritual—a Creative Nonfiction Study.