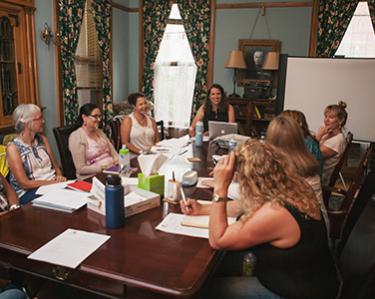 What's the Poetry Collective?
The Poetry Collective is a new manuscript-focused curriculum for poets. It's a flexible, affordable program aimed at helping you produce a finished, high-quality book of poems that reads as a cohesive collection, not just a bundle of singular works. (Please note: The Poetry Collective has replaced the Poetry Book Project.)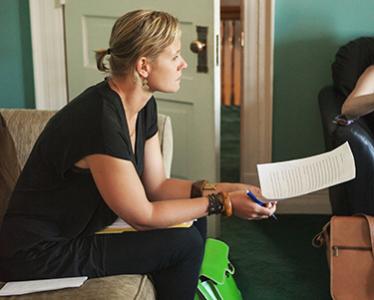 Why The Poetry Collective?
While workshopping single poems is beneficial, it's not always ideal: Readers and instructors are often unfamiliar with the larger project and the voice of the poet—and writers can become prematurely focused on revising a few poems. We feel the best thing we can give our book-focused poets is a customized program that focuses on a schedule and a set of aesthetic goals. Our program pairs each writer with a mentor to chart a path through the project. The Collective also creates a community of writers to inspire and hold each other accountable to their writing goals. At the end of the program, each writer will emerge with a book of poems he or she can be proud of, plus a support team ready to help with next steps.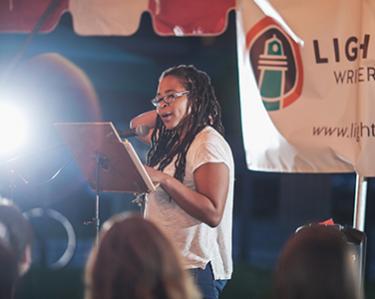 How Does It Work?
Over the course of a year, Poetry Collective participants get four one-on-one mentor meetings, three daylong intensives, four in-depth manuscript workshops, and one private meeting with an additional poetry instructor. Just twelve poets are admitted into the Poetry Collective at a time, ensuring a close-knit working group and lots of personal instruction. The year culminates in a reading and reception at Lighthouse's annual Lit Fest celebration.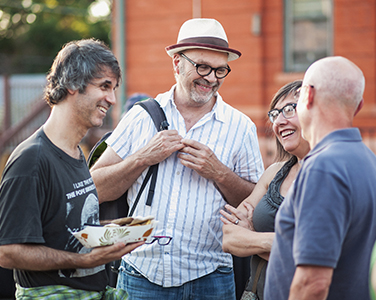 Faculty
In addition to the Poetry Collective mentor, Elizabeth Robinson, author of over dozen volumes of poetry, you'll be working with published, award-winning poets.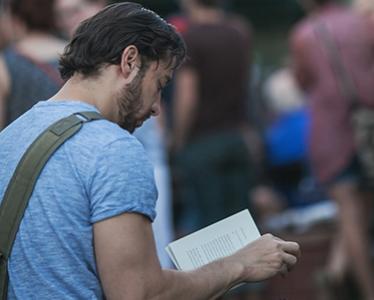 Suggested Curriculum
Before applying for the Poetry Collective, it's best if poets have taken (or plan to take while participating in the Poetry Collective) the following Lighthouse classes: Poetics Class, Poetry Schools Survey, Practical Skills for the Poet, Chapbook Workshop, two Lighthouse 8-week poetry workshops (can include Lit Fest Master Workshops). Applicants may receive credit for workshops already taken at Lighthouse. Poets with MFAs may ask to receive credit for courses completed through their degree program as well.
Apply Now
The inaugural session of the Poetry Collective starts in July 2017. The next application period will open in April 2018.
Tuition
Cost: $2,760 ($230 per month for 12 months). Monthly or quarterly payment plans are available with no interest.