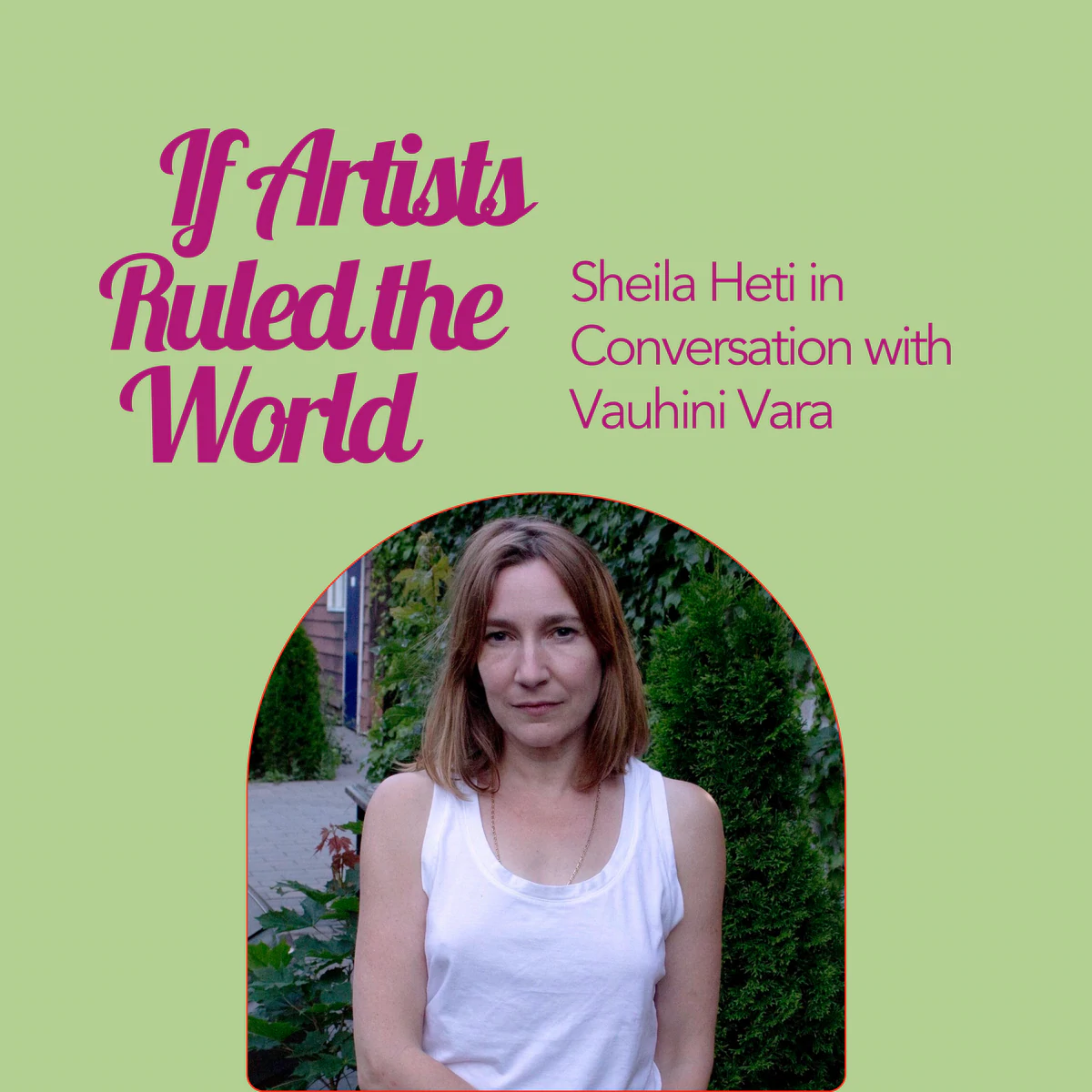 Denver, CO (April 22, 2022) — The Museum of Contemporary Art Denver (MCA Denver) and Lighthouse Writers Workshop today announced a co-hosted event on May 27, 2022 at the Holiday Theater featuring author Sheila Heti in conversation about her new book, Pure Colour, with author Vauhini Vara. Frequently cited as a member of the fiction vanguard, Heti will read from her latest novel, Pure Colour, and take up a free-flowing conversation with writer Vauhini Vara (author of The Immortal King Rao), followed by audience questions. 
"These are two of the most exciting writers working today," says Andrea Dupree, program director at Lighthouse. "They each have access to an eclectic store of knowledge ranging from the contemporary art scene to technology to criminal justice to fashion. We're excited to be flies on the wall while they spin out what's bound to be a fun and engaging conversation."
"We are thrilled to be partnering with Lighthouse Writers Workshop to bring Sheila Heti and Vauhini Vara together at the Holiday Theater. This will be an intimate, enlightening conversation between two tremendously talented contemporary authors," said Sarah Baie, MCA Denver Director of Programming.  
Tickets to this event can be found at mcadenver.org/holiday-theater. 
Sheila Heti is the author of ten books, including the novels Pure Colour, Motherhood, and How Should a Person Be?, which New York magazine deemed one of the "New Classics" of the twenty-first century. She was named one of the "New Vanguard" by the New York Times book critics, who, along with a dozen other magazines and newspapers, chose Motherhood as a top book of 2018. Her books have been translated into twenty-four languages. She lives in Toronto and Kawartha Lakes, Ontario.
Vauhini Vara is the author of The Immortal King Rao, an American Booksellers Association Indies Introduce selection, which has appeared on lists of most-anticipated books from New York, The Observer, The Times of India, and elsewhere. Her fiction has been honored by the Rona Jaffe Foundation, the O. Henry Prize, the Canada Council for the Arts, and the Yaddo and MacDowell residencies. She has also worked as a journalist and an editor for the New Yorker, the New York Times Magazine, and the Atlantic, among others.
About MCA Denver
The Museum of Contemporary Art Denver (MCA Denver) explores the art and culture of our time through rotating exhibitions and public educational programs in two locations: the Fries Building at 1485 Delgany Street and at the Holiday Theater. Featuring international, national, and regional artists, MCA Denver offers a wide range of exhibitions promoting creative experimentation with art and ideas. Through adult and youth education programs and other creative events, the museum serves as an innovative forum for a culturally engaged community.
About Lighthouse Writers Workshop
For 25 years, Lighthouse Writers Workshop has been Colorado's nonprofit literary arts center. The Lighthouse mission is to ensure that literature maintains its proper prominence in the culture and that individuals achieve their fullest potential as artists and human beings. For 25 years, Lighthouse has offered award-winning writing workshops, author events, and community engagement programs to people of all ages and backgrounds in Denver and beyond. For more information, visit lighthousewriters.org.