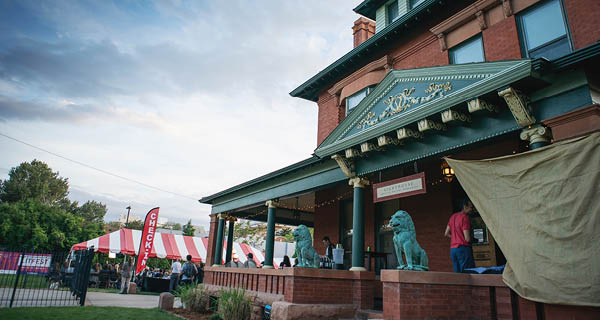 If you write fiction, or something resembling fiction, have we got a Lit Fest for you! Lit Fest 2020 is one entire month (plus a few days) of craft seminars, business panels, readings, and nighttime salons—all to get you inspired, trying new things, and taking that draft to the next level.
Does your writing more closely resemble something else? Stay tuned in the following weeks for Lit Fest guides for all the poets and nonfiction and dramatic writers out there.
Two-Weekend Intensives
One-Weekend Intensives
Suggested Craft Seminars
To view all of our craft seminars, click here.
Monday, June 1
Tuesday, June 2
Wednesday, June 3
Thursday, June 4
Friday, June 5
Saturday, June 6
Sunday, June 7
Monday, June 8
Tuesday, June 9
Wednesday, June 10
Thursday, June 11
Friday, June 12
Sunday, June 14
Monday, June 15
Tuesday, June 16
Wednesday, June 17
Thursday, June 18
Friday, June 19
Saturday, June 20
Sunday, June 21
Monday, June 22
Tuesday, June 23
Wednesday, June 24
Thursday, June 25
Friday, June 26
Saturday, June 27
Sunday, June 28
Monday, June 29
Tuesday, June 30
Wednesday, July 1
Thursday, July 2
Friday, July 3
Brown-Bag Business Panels
You can register for brown-bag business panels individually, or you can purchase a Business Panel Five Pack.  A Full-Access Business Panel Pass will get you into all of them.
Salons
All salons at Virtual Lit Fest 2020 are free, with the exception of the screening of We the Animals.
Visiting Authors Readings
Visiting Authors Readings are free and open to the public.