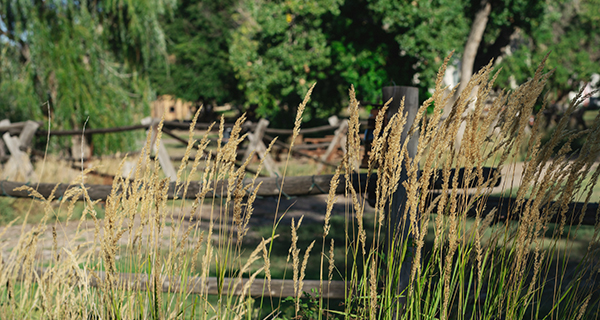 It's kudos time! This is our quarterly opportunity to celebrate the latest publication and award news from our members, instructors, and workshop participants. If you're a Lighthouse member who'd like to share your own good news, let us know here.
Book Deals and News
Instructor Robert McBrearty's collection of flash fiction When I Can't Sleep has been published by Matter Press and is available on Amazon.
The New York Times described one true crime book from every state. The North Dakota representative was member Robert Dodge's Prairie Murders.
Patricia Long is pleased to announce the self-publication of her second picture book titled Mr. Gibson's Garden. Pat got her start at Lighthouse taking classes from Joy Roulier Sawyer and Denise Vega.
Cristina A. Bejan's book "Intellectuals and Fascism in Interwar Romania" was just published by Palgrave Macmillan!
Book Project alum, Shawna Ervin, has a chapbook available for pre-order through Finishing Line Press. It is titled Mother Lines.
Sammie Downing's first book, The Family That Carried Their House on Their Backs, is available for pre-sale. She refined the final draft in Mark Mayer's class.
Amie Sharp's chapbook, The Sabine Women, won the Emergence Poetry Prize from Red Dragonfly Press and is now available.
Debbie Johnson has just launched her latest book, "The Journey: A Traveling Companion Through the New Testament." She is a Publishers Weekly-reviewed author and Lighthouse member. She writes with the angst and honesty of a fellow pilgrim on this journey called life. In "The Journey," the nuggets she has found within each passage of God's word are poignant, refreshing, and invariably transformative.
Lighthouse Lit Fest instructor Catherine Wallace Hope's novel Then Again is forthcoming in fall 2020 from Crooked Lane's new imprint, Alcove Press.
Megan E. Freeman's debut middle grade novel, Lone Girl, has been acquired by Simon & Schuster/Aladdin. In this contemporary retelling of Island of the Blue Dolphins, a scheme to host a secret sleepover turns into a nightmarish adventure when 12 year-old Madeleine is left alone in a suburban Colorado town that has been mysteriously evacuated overnight. Publication is slated for spring 2021. Deborah Warren at East West Literary represented the deal for NA rights.
Lighthouse Staff Member Helen Armstrong's poetry collection, Ambrosia and Fire, is out now from Finishing Line Press.
 
Awards and Recognitions
Instructor Tiffany Quay Tyson's second novel, The Past is Never, has been selected as the recipient of the 2018 Janet Heidinger Kafka Prize, awarded annually by the Susan B. Anthony Institute for Gender, Sexuality, and Women's Studies and the Department of English at the University of Rochester to the best book-length work of prose fiction written by a woman living in the U.S. The novel also won the Mississippi Author Award for Adult Fiction selected by the Mississippi Library Association and the Mississippi Institute of Arts and Letters Award for Fiction. It is shortlisted for the Willie Morris Award for Southern Fiction.
Lighthouse Staff Member Manuel Aragon's short story, "A Violent Noise," has been nominated for two awards: Sundress Publications' "The Best of The Net" and the PEN/Robert J. Dau Short Story Prize for Emerging Writers
Excerpts from "So Much the Better," Lighthouse Board Member Rudy Melena's short story, and images created by Amy Kanka Valadarsky have been blended into a video. Thanks to the Woven Tale Press and Heidi Stauff for this beautiful work of art. Additionally, his Dec. 2017 Mortified Colorado performance, from which he shared adolescent angst, has been broadcast on Mortified Nation.
Carol Keeley's essay, "Demon Feeding," won the 2019 Arts & Letters prize for Creative Nonfiction. The first draft of this essay was generously improved in Charles D'Ambrosio's nonfiction Workshop. It appears in the Fall Issue of Arts & Letters.
Lighthouse Volunteer, Book Project Participant, and Youth Program Instructor, Sydney Fowler, has been awarded a 2019-2020 Career Advancement Grant from Colorado Creative Industries to help grow their Sensitivity Reading business, Inqueery, LLC. As a sensitivity reader, Sydney combines their lived experience with their professional and academic backgrounds to help Fiction and Nonfiction writers better connect with their audiences. Their consulting services help authors create more authentic and respectful portrayals of characters and themes related to marginalized identities and experiences including LGBTQ+, living with mental illness, and surviving interpersonal violence. From the CCI website: "Career Advancement Awards support Colorado creative entrepreneurs and artists to help stimulate their commercial creative business. The goal is that awardees will achieve tangible business benefits such as increased revenue, new audiences or improved management practices."
Instructor Amanda Rea's story "Faint of Heart" was chosen by Jonathan Lethem for the 2019 Best American Mystery Stories, and also listed among distinguished stories in Best American Short Stories.
Story and Essay Publications
Instructors + Book Project and Poetry Collective participants
Instructor John Cotter's essay "Danses Macabres," on the life and work of Gregor Von Rezzori, appears in the August issue of Commonweal.
Michele Finn Johnson's flash creative non-fiction piece, "In Twenty-Three Days, He'll Be Gone," was published in Booth Journal. Additionally, Pithead Chapel published her fiction, "Breaking the Chains," in their August Issue.
Corie Rosen's poem, "Madonna for the Damned," appeared in the new anthology RESPECT: The Poetry of Detroit Music, edited by Jim Daniels and M.L. Liebler and published by the University of Michigan Press.
Instructor and Book Project Mentor Erika Krouse's short story, "North of Dodge," appeared in Glimmer Train's fall (and last-ever) issue.
Instructor John Cotter's short story "Shimmer Aquarium" appears in issue 44 of Washington Square Review.
Story and Essay Publications
Lighthouse members
Julie Vick's humor piece "Thank You for Calling The Writer Envy Helpline" was published on Electric Literature.
Kaia Gallagher interviewed Steve Almond for The Coachella Review Blog.
Thomas DeConna has a story published in the August 2019 issue of The Write Launch. He will also have a story appear in an upcoming issue of Wild Violet.
Vinitia Swonger's poem "Vertebrae" appears in the Fall 2019 issue of SLICE. Her poem "The Child, the Violin, and the Monster" appears in Contrary's Summer 2019 issue. Storm Cellar's 8.1 edition features her creative nonfiction "#1, I limit myself." Selah Saterstrom's Divinatory Poetics workshop inspired Vinitia's poem "How Would The King Tell It" which is forthcoming in Abstract Magazine.
Mell McDonnell's sestina, "Comfort, Tender Comfort," was the feature poem, summer 2019 issue of 'The Road Not Taken,' a journal of formal poetry from Texas A&M University.
Stewart Schley's story "Chemistry Lesson" was published in Hobart Pulp.
Lit Fest inspired Kelli Lynn Grey to travel from Atlanta, GA, to the Lighthouse in 2018. The experiences she had in Denver during that trip are central to her new essay "When My Marriage Met Marijuana," which was recently selected for publication within P.S. I Love You on Medium.com. Medium's editors also chose the essay for curation within the topics Relationships and Self.