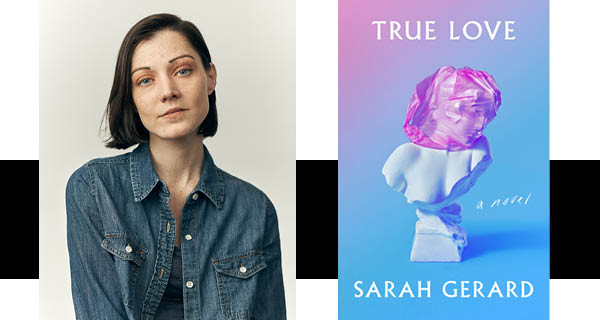 Editor's note: Sarah Gerard recently joined Lighthouse to teach fiction and nonfiction (welcome, Sarah!). Keep an eye out for her upcoming classes. In the meantime, she generously put together a list of some of her more recent, memorable reads below.
My reading and writing practices are very intertwined, and since the beginning of the COVID epidemic, have found myself reading a lot more for pleasure. I'm also a film lover, and have been watching a lot of documentaries recently. There's a recent favorite here.
The Days of Abandonment by Elena Ferrante — The story of a woman's descent into madness when her husband abandons her with two young children, this book was a touchstone for True Love—its simultaneous emotional relatability and absurdity, its brazen irrationality, and its insistence on narrating female pain. Also, its dark humor.
My Dark Places by James Ellroy — A book about Ellroy's mother's 1958 unsolved murder, his attempt to solve it working with a retired LAPD detective, and how it shaped his life. Part investigative journalism, part memoir, and written in a singular voice—his style is concise and matter-of-fact, peppered with slang, and grit. I couldn't put it down.
An Archipelago in a Landlocked Country by Elisa Taber — This book is releasing this month, and I've just had the pleasure of reading an advanced copy. Taber's multi-genre work is an absolutely new form: a memoir of returning to the Mennonite colony in Paraguay where she was conceived, a short story collection of mythology from the neighboring Indigenous settlement; and a mythological novella of the life of a Mennonite woman. Her language is dense and kaleidoscopic. Gorgeous.
A Fish Growing Lungs by Alysia Li Ying Sawchyn — Released in June, this small, polished gem of a book is a formally experimental, unsparing, rigorous, and refreshing look at identity formation, illness, addiction, and the gray spaces where we find both discomfort and truth. 
My Octopus Teacher, dir. James Reed and Pippa Erlich — After suffering a traumatic loss, a filmmaker forms a fascinating connection (romance? obsession?) with a non-human animal in the kelp forest of South Africa. The tenderest story I've consumed in a long time—and a true one. It brought me to tears.