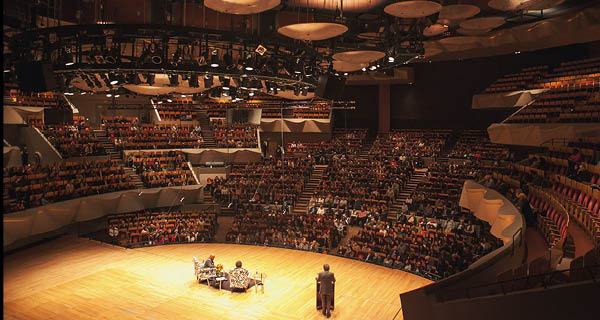 With the recent examples of police brutality in Minneapolis and elsewhere, the world has shown us (or for many, reiterated) yet again that our safety and wellbeing as citizens is not an equally-distributed reality. As writers, neighbors, Lighthouse members and staff, Denverites, and citizens, we —especially those who've inherited positions of privilege and safety—have work to do in envisioning and creating a more just society. Read Lighthouse Executive Director Mike Henry's statement here. 
Art alone cannot do this work, but it can guide, inform, and call us to action. In the meantime, many authors we've had the privilege of working with have already contributed striking, thoughtful, and necessary art towards racial justice. We've highlighted a few below:
Hanif Abdurraqib's "When It Happens Where You Live": "In the dark hours of the past three summer mornings, well before the sun comes up, I have been in front of a computer screen. I have, from a blurry stream in the quiet of my apartment, watched cities and the people within them resist, fight back against whatever systems or bodies they felt oppressed by. Ferguson, Baltimore, Baton Rouge. It is always death that ignites this, a police officer killing a black person, or a black person dying in the care of police, and the repetition of this in places across the country..."
Ross Gay's "A Small Needful Fact": "Is that Eric Garner worked/ for some time for the Parks and Rec./ Horticultural Department..."
Claudia Rankine's "You are in the dark, in the car...": You are in the dark, in the car, watching the black-tarred street being swallowed by speed; he tells/ you his dean is making him hire a person of color when there are so many great writers out there..." 
Jericho Brown's "Bullet Points": "I will not shoot myself/ In the head, and I will not shoot myself/ In the back, and I will not hang myself/ With a trashbag, and if I do..."
Terrance Hayes' "American Sonnet for My Past and Future Assassin": Probably twilight makes blackness dangerous/ Darkness. Probably all my encounters/ Are existential Jambalaya..."
RESOURCES
Donations
The Minnesota Freedom Fund
Black Lives Matter Denver
Color of Change
Colorado Bail Fund
George Floyd Memorial Fund
Sims-Fayola Foundation
Petitions
Defund The Police
Justice for George Floyd
Justice for Ahmuad Arbery
Justice for Breonna Taylor
Justice for Belly Mujinga
Justice for Tony McDade
Justice For Tamir Rice
Justice for Alejandro Vargas Martinez
Information & Education
Black Lives Matter
Allyship Resources
Anti-Racism Resources
Anti-Racism Resources for Kids & Families