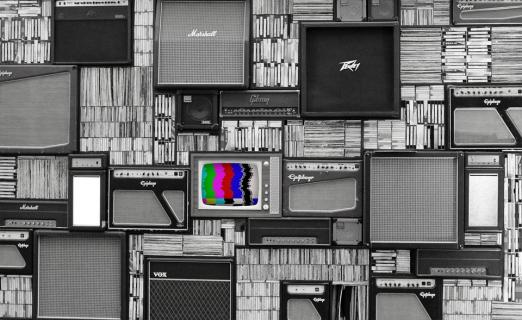 By Corey Dahl
Binge watching. We've all done it. One minute, you're saying, "Just one more episode," and the next thing you know, it's three days later, you're living on back-of-the-cupboard crackers, and natural light is a distant memory. Uh-oh.
But who can blame us, really? Some of the best storytelling is happening on television these days, as cable networks and streaming services compete for viewers with compelling characters, twisty plot lines, and unique voices.
[caption id="attachment_8424" align="alignright" width="240"]
Sibyl Gardner[/caption]
If you've ever wondered how those TV geniuses get you hooked—or if you've ever wanted to become one of those TV geniuses—now's your chance to learn. In her upcoming Writing the TV Pilot class, Sibyl Gardner will talk about the craft involved in taking a show from idea to script to screen. She should know: Sibyl has worked on popular shows like Law & Order, Joan of Arcadia, and Nashville.
Here, Sibyl answers a few questions about the class and talks about the skills necessary for writing the next binge-worthy hit.
Q. Who is this class for? Should students have a background in writing scripts?
A. The TV pilot class is for students who watch TV, love it, and want to do it. Some screenwriting experience—TV or feature film—helps. These days, agents and producers are anxious to read original pilots to gauge the abilities of TV writers in terms of originality, voice, structure, and character.
Q. Given the growth of streaming content and cable TV, what's the demand like for TV writers today?
A. There's a big demand for TV writers, but it's a very competitive field. At present, it's necessary to be in L.A. or New York to get into the business, as most of the work is on TV staffs based in those cities—mostly L.A. It's possible to sell a TV pilot while not living in L.A., but if the show went to series, the writing staff would be in L.A.
Q. Will writing a TV pilot teach me any skills I can transfer to other forms, like memoir or novel?
A. Learning about writing a TV pilot will help students in a variety of writing endeavors. We'll talk about what makes a compelling character and work on story structure and dialogue, all of which comes in handy with novels, plays, as well as movie scripts.
Sibyl Gardner's 4-week Writing the TV Pilot starts March 23. For more information or to register, click here.