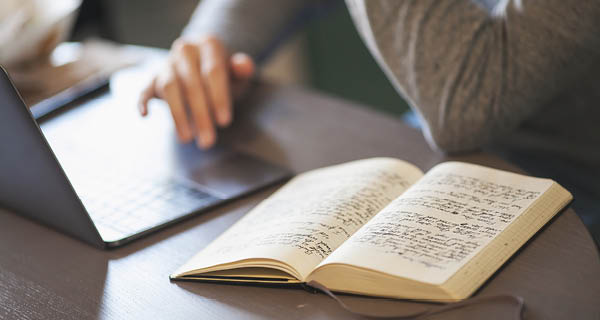 LIGHTHOUSE WRITERS WORKSHOP ANNOUNCE 2021 BOOK PROJECT FELLOWSHIP RECIPIENTS
Denver, CO (August 6, 2021)—Lighthouse is pleased to announce the following recipients for the Book Project Fellowship, which covers partial or full tuition for the entire two-year program, including one-on-one mentorship with a published author, classes with fellow Book Project participants, weekend intensives and retreats, and publishing advice from our in-house expert. 
The class of 2021—2023 is the most impressive, dynamic, diverse group yet. There were 76 applicants from all over the world, including Czechoslovakia, Pakistan, the Netherlands, and Norway. 
The recipients for the 2021-23 Book Project Fellowship are:
Nur Nasreen Ibrahim is a journalist, writer, and producer based in New York City. Originally from Lahore, Pakistan, she writes speculative and literary fiction, as well as personal essays. Her fiction and nonfiction has been included in anthologies and collections from Harper Perennial, Catapult, Hachette India, Platypus Press, The Aleph Review, Salmagundi magazine, Barrelhouse, and more. She is a two-time finalist for The Salam Award for Imaginative Fiction, and a senior editor with the South Asian Avant-Garde (SAAG) Anthology.
Ladane Nasseri is a journalist and writer living in New York City. A former Middle East correspondent for Bloomberg News where she led Iran's news coverage, Ladane has reported for a decade and a half from Tehran, Dubai, and Beirut. Her writing has also appeared in The New York Times, McSweeney's, Businessweek, Newsweek, The Nation, The U.K.'s Telegraph and France's Liberation. In her role as a reporter, Ladane regularly commentated on Bloomberg TV and has moderated panels on Middle East politics for the Atlantic Council and Johns Hopkins University's School of Advanced International Studies. She holds a Master of International Affairs from Columbia University and an MFA in literary and narrative nonfiction from the New School. Ladane's essay Receding Stories from the Sea was selected by Amitava Kumar for the 2021 Lit Fest Nonfiction Fellow For Emerging Writers at the Lighthouse Writers Workshop and she has been the recipient of scholarships from the New York State Summer Writers Institute and Slice Literary. Ladane has taught creative writing to students from underserved neighborhoods in New York City and is a certified yoga teacher and Zen practitioner.
Tochukwu Okafor is a Nigerian writer whose work has appeared in the 2019 Best Small Fictions, the 2018 Best of the Net, The Guardian, Harvard's Transition Magazine, Columbia Journal, and elsewhere. He is a 2022 Good Hart Artist-in-Residence, a 2021 PEN America Emerging Voices Fellow, a 2021 Wellstone Center in the Redwoods (WCR) Writing Fellow, a 2021 GrubStreet Emerging Writer Fellow, a 2021 Sundress Academy for the Arts Writer-in-Residence Fellow, a 2021 Jack Straw Writing Fellow, a 2021 Gish Jen Fiction Fellow, a 2021 Bethany Arts Community Artist-in-Residence, a 2021 Frank Conley Memorial Scholar, a 2021 Albertina Tholakele Dube Scholar for Young Writers, a 2021 Longleaf Writers Conference BIPOC Scholar, and an alumnus of the 2021 Tin House Workshop. He is also a 2018 Rhodes Scholar finalist, a 2018 Kathy Fish Fellow, and winner of the 2017 Short Story Day Africa Prize for Short Fiction. He has been shortlisted for the 2017 Awele Creative Trust Award, the 2016 Problem House Press Short Story Prize, the 2016 Southern Pacific Review Short Story Prize, and has been twice nominated for the Pushcart Prize. He was a member of the 2016 Short Story Day Africa Writing Workshop and the 2015 Association of Nigerian Authors Creative Writing Workshop. He holds a master's degree from Carnegie Mellon University and has received scholarships and fellowship grants from the Worcester Arts Council, Kundiman, Kenyon Review Writers Workshop, Etisalat (now 9mobile), the MTN Foundation, GrubStreet, Fishtrap, Mendocino Coast Writers' Conference, the Boston Writers of Color Group, and Exxon Mobil. He lives in Worcester, MA, and is at work on a novel and a story collection.
Angelique Stevens, Haudenosaunee, lives in Upstate New York where she teaches creative writing, literature of genocide, and race literatures. Her nonfiction can be found in LitHub, The New England Review, The Chattahoochee Review, and a number of anthologies. Her essay, "Ghost Bread," won the Prism International Creative Nonfiction Contest judged by Alexander Chee. She won the grand prize for the Solas Award in 2019; and her essay "Remember the Earth" was short-listed for Booth's Non-Fiction Prize. She holds an MFA in Creative Nonfiction from Bennington College and an MA from SUNY Brockport in Literature. Her other honors include an alumni fellowship from Bennington College's MFA Program; fellowships from Bread Loaf, Tin House, Kenyon Review, and Sewanee Writers Workshops; and a fellowship to the inaugural cohort of the Periplus Mentorship Collective. She is currently writing a memoir about her experiences growing up in New York State. She finds her inspiration in wandering—being in places that push the boundaries of comfort, experience, knowledge, and hunger. She is represented by Stephanie Delman at Sanford J. Greenburger Associates, Inc.
Jihyun Yun is a Korean American poet from the San Francisco Bay Area. A Fulbright Research Fellow and National Poetry Series finalist, her debut collection of poetry, Some Are Always Hungry, won the 2019 Prairie Schooner Prize and was published by University of Nebraska Press in September 2020. She has received degrees in psychology and creative writing from UC Davis and New York University. Her poems have been widely published and anthologized in publications such as Best New Poets, AAWW The Margins, Narrative Magazine, Ninth Letter, and elsewhere. She currently splits her time between South Korea and Ann Arbor, Michigan where she is working on her first YA novel.
FOR THE MEDIA: Contact Therese Gardner at therese@lighthousewriters.org or call 303-297-1185 for more information.
About The Book Project
The Book Project is an intensive, two-year program aimed at giving writers of book-length manuscripts the classes, advice, and moral support they need to draft, revise, and—most importantly—finish. Whether you're working on a novel, memoir, short story collection, or narrative nonfiction title, our program mentors (all of whom are published authors) will work closely with participants to chart a path through their project. Intensives, retreats, and classes with fellow Book Project participants provide a supportive, encouraging community to thrive in. And our in-house publishing expert provides the advice needed to take a completed book to market.
About Lighthouse Writers Workshop 
Lighthouse Writers Workshop is Colorado's nonprofit literary arts center. Our mission is to  ensure literature maintains its proper prominence in culture and individuals achieve their  fullest potential as artists and human beings. For over 20 years, we've offered award-winning  writing workshops, author events, and community engagement programs to people of all ages  and backgrounds in Denver and beyond. For more information, visit lighthousewriters.org.