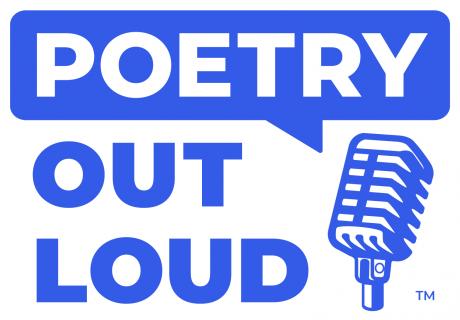 COLORADO CREATIVE INDUSTRIES AND LIGHTHOUSE WRITERS WORKSHOP ANNOUNCE 2020-21 POETRY OUT LOUD
High school students in Colorado invited to compete in national poetry recitation contest
DENVER, October 28, 2020 — The National Endowment for the Arts and the Poetry Foundation present Poetry Out Loud in partnership with Colorado Creative Industries and Lighthouse Writers Workshop. This national arts education program encourages the study of great poetry by offering free educational materials and a dynamic recitation competition for high school students across the country. The program helps students master public speaking skills and build self-confidence, while also learning more about both classic and contemporary poetry.
From October to March, schools are invited to participate in classroom and school-wide contests, advancing to a state competition in early March 2021. We strongly encourage teachers and organizers at all contest levels to hold virtual competitions for the 2020-2021 POL season. More information is available at poetryoutloud.org, including guidelines to conduct the competition through video submissions. Non-school organizations, such as after school clubs, libraries, or non-profit organizations, may also choose to run Poetry Out Loud as well. Students may only compete in one stream—either with their school or an organization. Students unable to participate at their school or local organization should contact Colorado's Poetry Out Loud coordinator at roxanne@lighthousewriters.org to discuss other opportunities for inclusion in the official Poetry Out Loud program. State champions will advance to the national finals, to take place virtually in Spring 2021, where $50,000 in awards and school stipends will be distributed.
Given the challenges Colorado educators face in the wake of COVID-19, there is a $75 stipend available to teachers and local organizers who choose to coordinate Poetry Out Loud at their high school or organization this year.
Kiya Cockrell of Fountain Valley School was named the 2020 Colorado Poetry Out Loud champion. Sloane Petrasek of Chatfield Senior High School was the runner-up. Since the program began in 2005, more than four million students across the country, including nearly 40,000 Colorado students, have participated in Poetry Out Loud.
"Poetry Out Loud is a fun and fulfilling way to develop both an understanding of and an appreciation for poetry while also building self-confidence," said Mary Anne Carter, chairman of the National Endowment for the Arts. "We hope students across the nation enjoy participating this year and look forward to next Spring's national competition, which will be held virtually for the first time."
"Poetry Out Loud is a unique opportunity for young people to engage with poetry as a living art, for educators to share their love for the written and spoken word with students, and for communities to recognize the talent and passion present around them," said Justine Haka, program manager of the Poetry Foundation. "It is an honor to present this program, and we can't wait to cheer on this year's participants."
"As a poet myself, I'm inspired and buoyed by the incredibly talented, smart, and thoughtful high school students who take part in Poetry Out Loud," said Michael Henry, Executive Director of Lighthouse Writers Workshop. "It's not easy to get up on stage and to perform, from memory, some very difficult and complex poems, but they do it with incredible grace and power every year."
How to get involved in Poetry Out Loud
High schools and organizations that wish to be part of the official Poetry Out Loud program must contact Colorado Creative Industries or Lighthouse Writers Workshop by January 15, 2021 to participate. Schools and organizations that are not in the official program may conduct their own contests using the online resources. Contact Roxanne Banks Malia, State POL Coordinator at roxanne@lighthousewriters.org or visit poetryoutloud.org for more information.
Poetry Out Loud awards
Each state champion will receive $200 and will advance to the national championship, which will be held virtually in Spring 2021, where $50,000 in awards and school stipends will be distributed, including a $20,000 award for the Poetry Out Loud National Champion. The state champion's school will receive a $500 stipend for the purchase of poetry materials. The first runner-up in each state will receive $100, with $200 for their school library. The Poetry Foundation provides and administers all aspects of the monetary prizes awarded.
For further information on Poetry Out Loud, visit poetryoutloud.org
About Lighthouse Writers Workshop
Lighthouse Writers Workshop is a nonprofit literary arts center, the largest of its kind in the Rocky Mountain West. Lighthouse has been a thriving independent creative writing program supporting writers and the community for more than 20 years, offering quality writing instruction, author discussions and readings, and community engagement programs for writers and readers of all ages, levels, and backgrounds. Through community efforts with children, veterans and people experiencing homelessness and city-wide collective efforts like Write Denver, Lighthouse invites people of all ages and backgrounds to connect through stories to transform lives in powerful and positive ways. For more information, visit lighthousewriters.org.
About Colorado Creative Industries
Colorado Creative Industries is a division of the Colorado Office of Economic Development and International Trade. Established to capitalize on the immense potential for our creative sector to enhance economic growth in Colorado, the mission of Colorado Creative Industries is to promote, support and expand the creative industries to drive Colorado's economy, grow jobs and enhance our quality of life. Visit coloradocreativeindustries.org for more information.