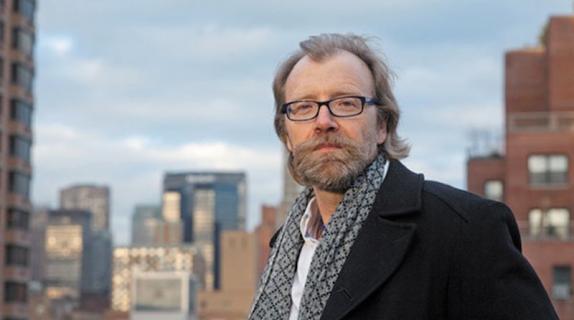 Inside the Writer's Studio is the popular and unpredictable on-stage, unscripted conversation between studio guest George Saunders and Lighthouse Fiction Instructor Nick Arvin. Gossip could be leaked.Craft secrets uncovered.
Saunders was recently awarded The Story Prize and The Folio Prize for his collection of short stories, Tenth of December. He's also been a finalist for The Story Prize in the past for his collection In Persuasion Nation and was a finalist for the PEN/Hemingway Award with Civil War Land in Bad Decline. Saunders has also written screenplays, an illustrated fable, a book of essays, and a New York Times bestselling children's book.
He writes for The New Yorker and GQ, and his work has appeared in Best American Short Stories and a number of other anthologies. In 2006, he was awarded both a Guggenheim Fellowship and a MacArthur Fellowship, and has taught at Syracuse University since 1996.