Learn more about the 2023 Lit Fest Fellows here.
Learn more about the 2022 Lit Fest Fellows here.
Learn more about the 2021 Lit Fest Fellows here.

2020 Fellows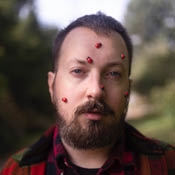 Philip Anderson: Fiction Fellow for Emerging Writers
          Runners-Up: Margie Sarsfield, Valentina Rios
          Finalists: Antonia Angress, Georgia English, Zoa Saberhagen, Alyssa Northrop, Joseph Ponce
Selected by: Rebecca Makkai
Judge's Statement: "I found Mission Dolores quietly propulsive, and effortlessly readable. There's insight and humor and pathos, and I was sad to come to the end of the excerpt."
Bio: Philip Anderson has an MFA from Columbia University where he was also a creative writing teaching fellow. He has received grants and fellowships from Writers in Paradise, Catwalk Residency, and Vermont Studio Center. His work has most recently been in Martha's Quarterly, Archways, and BULL: Men's Fiction. He currently lives in Connecticut with his partner and two cats, and he teaches at a community college.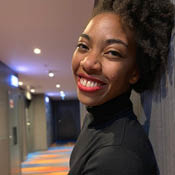 Natalie Sharp: Nonfiction Fellow for Emerging Writers
          Runners-Up: Ilsa Josepha Lazaroms, Chris Moore
          Finalists: Carolyn Getches, Peter Smith, Courtney Zenner, Katherine Shaefer, Kristin Zory King
Selected by: T Kira Madden
Judge's Statement: "Natalie Sharp whirls words until they land like a reinvention of language on the tongue. The work in Grief Notes is muscled and atmospheric, a pleasure, ache, and an education. I cannot wait to follow this writer's career, always. These fragments spun me loose."
Bio: Natalie Sharp is a Black queer writer, dancer, and educator hailing from Savannah, GA and based in Denver, CO. She completed her MFA in poetry at the University of Colorado Boulder. Natalie was a 2019-20 Fulbright Student ETA (Armenia), the 2018 Denver Mercury representative for the Women of the World Poetry Slam, a 2017 Lambda Literary Emerging LGBTQ Voices Fellow in poetry, and a finalist for the 2017 Frontier Poetry Award for New Poets. Her poetry and nonfiction have previously appeared or are forthcoming in Cosmonauts Avenue, Puerto del Sol, BOAAT Press, Juked, The Shade Journal, and elsewhere. If you propose to her in a Waffle House, she will probably say yes. You can follow her on Instagram @short_sharp_shock.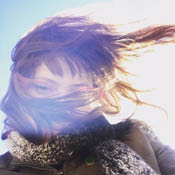 Georgianna J Van Gunten: Poetry Fellow for Emerging Writers
          Runners-Up: Felicity Sheehy, Sydney Gabrielle Mayes
          Finalists: Hinnah Mian, April Lim, Liza Sparks, S. Erin Batiste, Michael Chang
Selected by: Jericho Brown
Judge's Statement: "The winner is Poems from the Horse Hospital. These poems drift between dread and humor the way any life does. Each elegy here is a celebration of the ability to feel grief, the ability to feel anything at all."
Bio: Georgianna J Van Gunten is a writer based out of Santa Fe, New Mexico. She has an MFA with Vermont College of Fine Arts, and currently teaches creative writing at the Institute of American Indian Arts. She/her or they/them pronouns are preferred. A 2015 recipient of the Margaret Randall Poetry prize, publications include Gesture Literary Magazine, Le Petit Press, Semi-colon Press, Bombay Gin Literary Journal, et al. The writer was also named poet of the month for January 2020 at the Center for Contemporary Arts in Santa Fe.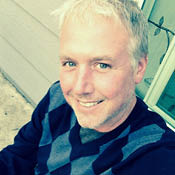 Kevin Elkmann: Dramatic Writing Fellow for Emerging Writers
          Runner-Up: Cameron Snyder
          Finalists: Rachael Carnes, Mark Bowes, Jeffrey James Keyes, Alex Fountain, Luke Muyskens
Selected by: Daniel Goldfarb
Judge's Statement: "This pilot excerpt has a clear voice, some incredible visual storytelling, suspense, great black humor, and efficiently well-drawn characters. A world and a tone are established almost immediately. I found it to be fresh and engaging work."
Bio: Kevin Elkmann is an award-winning Art Director and Copywriter. A 20-year resident of Colorado, he describes himself as an avid hiker, biker, and skier, but in reality, he mostly spends his time wandering around used book stores and daydreaming on bar patios. Kevin is often distracted with thoughts of nachos and whether or not the old man staring at him is a future version of himself who's traveled back in time to see where it all went wrong. He writes nerdy, existential stories that try to point out the absurdity in life.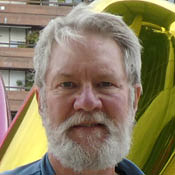 James Speed Hensinger: Veterans Writing Award*
          Runners-Up: Isaac Rollings, Michael McAndrew, Laura Mahal
          Finalist: Luke Anthony Martinez
Selected by: Brian Turner
Judge's Statement: "This writer's short meditation on a soldier's return from Vietnam is evocative and understated. The writing here is nuanced and uses great economy of language—not for the sake of compression only, but to create a space for the reader to participate in the construction of meaning. A Summer Evening works on several layers of meaning simultaneously--and with seamless ease."
Bio: James Speed Hensinger is a writer living above the smog in Westminster Colorado. He served in the U.S. Army's 173rd Airborne Brigade in and around the Central Highlands of Vietnam in 1969-1970, which has seriously compromised his ability to enjoy time spent in the great outdoors. He has published a computer science book, and numerous non-fiction articles, as well as many recipes. He has supported himself as a silversmith, Volkswagen mechanic, landscape worker, graduate student teaching assistant, farm laborer, librarian, hardware store clerk, petroleum geologist, handyman, road laborer, emergency medical technician, backpacking guide, soldier, night watchman in a funeral home, software engineer, fur hunter, author, carpet cleaner, photographer, and dishwasher. He retired from his first career at 55, and is currently working on his memoir, DEROS, about the Vietnam War.
*Because veterans have given so much, it makes sense for Lighthouse to offer a fellowship that encourages and nurtures their creativity by leading them through the process of writing—and sharing—their stories. All too often, military service is a traumatic experience; by allowing vets to write their stories, they shape and contain that experience in words, which helps writers gain power over experiences that once controlled, and haunted, them.
2019 Fellows
Becca Rose Hall: Fiction Fellow for Emerging Writers
Finalists: Scott Broker, Meghan Pipe, Alison Wisdom, Diane Botnick, and Colwill Brown
Selected by: Akhil Sharma
Judge's Statement: "Salt for Salt shows both humanity and a sly wit. Here are two fully realized characters who circle each other, aware of their own and each other's ridiculousness and yet full of love. This is an achievement in itself and yet there is more: the capacity to generate a long ago past at a physical level through easy deployment of details; dialogue that is both stylized and convincing; minor characters that are moved on and off the stage with ease and grace. This is a terrific writer."
Bio: Becca Rose Hall lives near Seattle with her husband and daughter and their chickens and dog. She is the director and lead teacher of Frog Hollow School, a writing program for children. She has a B.A. in English with Honors from Stanford, and an M.S. in Environmental Writing from the University of Montana. She's working on her third novel. Her first is in a drawer and her second is about to go out on submission. Her work often explores humanity's place in nature and the creation of meaning in a cynical world. She has been a resident at Arts Omi in the Hudson Valley, and Zvona i Nari in Croatia. Her work has appeared in places including Contrary Magazine, The Bellingham Review, Smokebox, Elsewhere Lit, and is forthcoming in the Dark Mountain Project anthology Living in the Age of Fire.
Cameron Snyder: Nonfiction Fellow for Emerging Writers
Finalists: Twanna LaTrice Hill, Jerene Dildene, Katie Moulton, I.K. Chou, and Raksha Vasudevan
Selected by: Emily Rapp Black
Judge's Statement: "Houses of the Holy is like Truman Capote's In Cold Blood from an insider's perspective. This piece sets the setting and the stage in the first few paragraphs, and as a reader, I felt transported into the mind and heart of the narrator, into murder and trailer parks and a family on the run in a Bonneville. Gripping, energetic, necessary writing."
Bio: Cameron Snyder currently lives with his girlfriend in rural New Mexico, where he writes and commutes fourteen miles round-trip to check his mail. His stories and essays have appeared or are forthcoming in Subtropics, The Normal School, DIAGRAM, BULL, Maudlin House, Flash Fiction Magazine, Exposition Review, and Barrelhouse. 
Kanika Agrawal: Poetry Fellow for Emerging Writers
Finalists: Caitlin Ferguson, Lucas Cardona, Liza Sparks, and RJ Boyle
Selected by: Bhanu Kapil
Judge's Statement: "Imagine pigment dispersing yet also glottal, the expressive trait that does not resolve as English banter or concordance.  This entry opened the fragment's spleen or leg, if a page is splenic/lifting.  The poems excreted something even as they took other things in. Ideas of migration and loss, for example, populate the work, but also (like ambient biologies): leave it. 'Don't you catch my drift?' asks the voice that makes the poems. I liked the switch of tone that happened between the two samples, and am curious about the ethics that accompany or precede the decisions made apparent as syntax. I hope the residency will give the writer time and space to unfold the thick, bright and receding layers of this original, plain and extreme work."  
Bio: Kanika Agrawal is an Indian citizen and longtime "temporary alien" in the US. She studied biology at MIT, where she came to love restriction enzymes and fluorescent labeling, and earned an MFA in Writing from Columbia and a PhD in English/Creative Writing from the University of Denver. Her work appears or is forthcoming in Best American Experimental Writing 2020, Black Warrior Review, Foglifter, SAND, and various SF&F publications. 
Kristin Leonard: Dramatic Writing Fellow for Emerging Writers
Finalists: Brenton Weyi, David McClinton, Paco Madden
Selected by: Douglas Langworthy
Judge's Statement: "In this scene from CRASH, married couple Tam and Mike are having a really bad day. After packing Tam's mother's stuff into the back of Mike's truck, they are locked out of Public Storage where Tam was supposed to have rented a unit. The two play the blame game, and it feels like they've gone over these same arguments before. The playwright has a fine feel for the kind of circular fights that long married couples can get into, and the pitfalls of taking minor obstacles too seriously. This scene is a great set-up that launches into character and relationship with high stakes and a touch of absurdity."
Bio: Kristin Leonard is a mother, an educator, and an animal rescue activist. Her critical and creative work have appeared in The Explicator, The Atlantic Online, Journal of South Texas English Studies, Borrowed Solace, Icons Literary Journal, The Ekphrastic Review, and forthcoming in Post-Colonial Text and Dialogue: The Interdisciplinary Journal of Popular Culture and Pedagogy. She is also 2019 recent recipient of the Meetinghouse Theatre's Maine Playwright's Award.
Benjamin Hertwig and Nathaniel Blaesing: Veterans Writing Award*
Selected by: Seth Brady Tucker
Special Mentions: Daniel Murphy and Ryan Lanham
Judge's Statement (Benjamin Hertwig): "The Distance Between Trees is a story that places the reader expertly in a gentle natural and fertile setting that has us believing that the war is over for her, that she has returned to her world and found a way to live. We understand that she is isolated and alone and happy for some reason to be so, and the voice and address of the narrator keep us poised over her as she is suddenly 'taken' by the memory of her time in Afghanistan. Even then the character and the world are slowly spooled out, unhurried and sophisticated, until the early mystery of the narrative is slowly revealed to us. This is terrific control of a world that is chaotic and desperate, and the author isolates us with Michaela so that we can feel the isolation of her time in combat and now on the side of a mountain as she plants trees to make a living. Wonderful, vivid, muscular writing."  
Judge's Statement (Nathaniel Blaesing): "Prolonged Exposure is rich and full of emotion and terror and all the things that we want to experience, and never want to experience, in war literature. This felt very much like something I could see bound and sold on a shelf. Powerful and sophisticated."
Bio (Benjamin Hertwig): Benjamin Hertwig is a former Infantry soldier and current Phd student and potter. His writing has appeared in The New York Times, The Sun Magazine, and Prairie Schooner, among others. He is the recipient of a Canadian National Magazine Award and received special mention in the most recent Pushcart Prize Anthology. He lives in Vancouver, on the unceded land of the Musqueam, Squamish, and Tseil-Waututh First Nations. 
Bio (Nathaniel Blaesing): Nathaniel Blaesing's submission, Prolonged Exposure, is a memoir of his life as a helicopter pilot during our Iraq War and during subsequent rescue flights in the aftermath of Hurricane Katrina, juxtaposed with the story of his learning to cope with the traumas of both experiences seven years later. Through this book, he hopes to shine a light on aspects often ignored or unspoken about life after war. He's tried to show how treatment modalities typically used for trauma are leaving many of the twenty-two million veterans in America feeling alone, and less than human. As a nation continuing through its seventeenth year at war with no end in sight, the need for more books about the process of recovery will only increase.The first chapter of Prolonged Exposure was published in The Southeast Review. Recently, he's been published in Midwestern Gothic, Fiction Southeast, Negative Capability, and by the Southeast Missouri State University Press. 
Judge's Statement (Daniel Murphy): "How to Spot an IED seems to be crafted so that we hear the way these men and women speak, authentically, even though we are in the imperative 'you' second person. The day to day drag from safety to patrol are well-managed and everything seems to matter even though we are being moved toward the ultimate explosion. Very voice-driven and easy to follow and there wasn't one moment where the tension seemed to wane or when the writer lost his audience. Great writing."
Judge's Statement (Ryan Lanham): "Clearing Instructions for the M-4 Series Weapon creates chaos out of the simple instructions for clearing a weapon after it has been fired. We travel 360 degrees in direction, from combat to the civilian world, constantly reminded that the extended metaphor for the safety will forever have a new meaning for us as the reader and for the main character. The voice is powerful, lacks irony even as we are placed in surreal environments that can only be explained by irony. Our fears and the characters fears are fragmented and broken, but there is a sense of real control in how the story spills out, and the writing here is superb, the world visceral and too too real."  
Bio (Daniel Murphy): Daniel Murphy joined the Marine reserves in 2003 and served for almost seven years while attending college, deploying twice to Iraq. His fiction centers largely around his experiences in Fallujah, Iraq, in 2006. His novel-in-progress, Buddy Drags, is a primarily first-person narrative asking why a middle-class Jewish boy decides, in the immediate wake of 9/11, that enlisting and going to war will make him a fully American man. 
Bio (Ryan Lanham): Ryan E. Lanham's fellowship was awarded for a hermit crab essay about coming to terms with life after combat. He was an infantryman in the Army and deployed to Afghanistan. He's currently a first-year MFA student at CSU studying creative nonfiction, and he facilitates weekly writing workshops for at-risk youth in the community. 
*Because veterans have given so much, it makes sense for Lighthouse to offer a fellowship that encourages and nurtures their creativity by leading them through the process of writing—and sharing—their stories. All too often, military service is a traumatic experience; by allowing vets to write their stories, they shape and contain that experience in words, which helps writers gain power over experiences that once controlled, and haunted, them.
2018 Fellows
Margrét Ann Thors: Nonfiction Fellow for Emerging Writers
Finalists: Emily Weinstein, Katie Simon, Raksha Vasudevan, Amy Monticello, Ally Kirkpatrick
Selected by: Melissa Febos
Judge's Statement: "This essay succeeds at laying out a lucid and compelling narrative, punctuated by moments of lyricism that are deeply grounded in the subject matter and also manage to transcend it. An elegant piece of writing that will stay with me."
Bio: Margrét Ann Thors will be traveling from cold icy Iceland, where she's finishing up the manuscript of her first novel. Her reading and writing interests lie in the intersection of the mundane and the miraculous, specifically in remote landscapes. Accordingly, her creative work interrogates the divide between fact and lore and imbues real life with glimmers of what Icelanders call húldu—the hidden. She's got an MFA degree in fiction from Columbia University, where she also earned an MA in higher education and a BA in philosophy. During her tenure at Columbia, she taught a semester-long undergraduate fiction workshop, as well as literature and craft seminars in the university's high school summer program. She's also taught creative and academic writing summer courses at such campuses as Yale, Haverford, Fairfield University, and Lehigh. In addition to teaching, she's been an Artist-in-Residence at Gullkistan Residency in Laugarvatn, Iceland and CATwalk Residency in Catskill, NY. She's also a certified yoga instructor and cares deeply about meditative and holistic life practices—including laughing at adorable cat videos. 
Samuel Jensen: Fiction Fellow for Emerging Writers
Finalists: Che Yeun, Margrét Ann Thors, Briana Olson, Emma Bogdonoff, Caroline Bodian, Tommy Kim
Selected by: David Wroblewski
Judge's Statement: "From among a truly impressive set of finalists, the excerpt from Samuel Jensen's 'Fragments Dim of Lovely Forms' stood out for its graceful balance of understated drama, original detail, and double-take prose that somehow doesn't distract—all elements of that impossible to define quality known as 'narrative authority.' Symptoms: I'm deep in the scene by the end of page one, I'm deep in the world by the end of the scene, and I'm sincerely wishing it hadn't ended when I set the pages aside. I don't mean to sound flip about this. We writers work hard and still feel lucky if we can achieve what has been made to look effortless here. It's superb storytelling on every level."
Bio: Samuel Jensen is a writer from Texas. He holds an MFA from the Helen Zell Writers' Program at the University of Michigan, where he's currently a Zell Fellow. His fiction has appeared or is forthcoming in The Masters Review, Cimarron Review, and Strange Horizons, and has been nominated for a Pushcart Prize.
Paul Tran: Poetry Fellow for Emerging Writers
Finalists: Suzi Q. Smith, Chelsea Bunn, Yaccaira Salvatierra, Lily Kosmicki, Lucas Cardona
Selected by: Khadijah Queen
Judge's Statement: "The precision in Paul Tran's poems unites language, sound, and image with a tender and unflinching voice, one whose wisdom tells us homes can be taken or harmed but also (re)created. Tran's work is undeniable. We at Lighthouse are lucky they chose us, trusted us with such searing beauty."
Bio: Paul Tran is Poetry Editor at The Offing and Chancellor's Graduate Fellow in The Writing Program at Washington University in St. Louis. Their work appears in The New Yorker, POETRY, and elsewhere, including the anthology Inheriting the War (WW Norton, 2017), and film Love Beats Rhymes (Lionsgate, 2017). Paul is the first Asian American since 1993 and first transgender poet ever to win the Nuyorican Poets Cafe Grand Slam, placing top 10 at the Individual World Poetry Slam and top 2 at the National Poetry Slam. 
Rae Binstock: Dramatic Writing Fellow for Emerging Writers
Finalists: Tom DeFreytas, Clea DeCrane, Jessica Austgen, Joe Kelly, Maria Travis
Selected by: Corinne Hayoun
Judge's Statement: "Watch Me Burn is the one I chose for content and writing ability. The main character is a female firefighter, which we never see on stage, and I loved the theatrical way the writer described her entrance in to her apartment in the second scene. The story is also already fairly well set up between what seems to be her struggles at work and the family dynamic at home. I would be curious to see where this play goes and read more from this writer."
Bio: Rae Binstock grew up in Cambridge, MA. She earned her BA from Columbia University, where she was mentored by David Henry Hwang and Ellen McLaughlin. Her plays include land of no mercy (David Ross Fetzer Foundation Theatre Grant, 2017 winner), POSE (O'Neill Conference semifinalist), and We Are The Light of the World (Red Theater's National Playwriting Competition, 2016 winner). Her plays have been produced and developed at The Lark Development Center, Public Arts Reading Series, Salt Lake Acting Company, West of 10th Theater Company, The Hearth Theater, The Fresh Fruit Festival, The Tribe Theatre, Crashbox Theater Company, Pride Films & Plays, Stella Adler's Playwrights Division, and New Perspective Theatre Company. Rae is a 2017-18 Fellow in The Lark's Rita Goldberg Playwrights Workshop and the 2017 recipient of The David Ross Fetzer Foundation for Emerging Artists' Theatre Grant. She has been awarded residencies by the Kimmel Harding Nelson Center, the Helene Wurlitzer Foundation of New Mexico, and PLAYA Summer Lake; she is also a contributing writer at Slate.com, the creator of the fiction podcast Tapes From Jane Street, and an O'Neill Conference, SPACE at Ryder Farm, Bay Area Playwrights Festival, and ATHE Judith Royer Award of Excellence in Playwriting semifinalist. Rae lives in Brooklyn, NY, with her cat, Black Cat. 
Christopher Notarnicola: Veterans Writing Award*
Runner Up: Nathaniel Blaesing
From our reader: "This piece seems fully realized—and publishable—to me as a lyric essay, and the lyricism peaks in the dead-serious word play at the end. The author employs a provocative narrative strategy that defamiliarizes an all-too-familiar situation, that of human beings stripped of their identity by poverty and homelessness. The submerged presence of the narrator distances the reader (intentionally, I suspect) from the material (which feels, indeed, like 'material'). This is a fresh, compelling, and accomplished essay."
Bio: Christopher Notarnicola served in the US Marine Corps until 2010 and since then has devoted himself to the study and practice of literary writing. He is currently enrolled in the Master of Fine Arts program for fiction writing at Florida Atlantic University. His work appears or is forthcoming in North American Review, SmokeLong Quarterly, Hotel Amerika, and The Best American Essays 2017 anthology. He lives in Pompano Beach, Florida.
*Because veterans have given so much, it makes sense for Lighthouse to offer a fellowship that encourages and nurtures their creativity by leading them through the process of writing—and sharing—their stories. All too often, military service is a traumatic experience; by allowing vets to write their stories, they shape and contain that experience in words, which helps writers gain power over experiences that once controlled, and haunted, them.
2017 Fellows
Leticia Darlina Tanguma: Terry Dodd Memorial Fellow for Dramatic Writing
Finalists: Jessica Austgen, Melissa Lucero McCarl, Tracy Shaffer, and Carolyn Getches
Selected by: Aleshea Harris
Aisha Down: Poetry Fellow for Emerging Writers
Finalists: Elle Echo, Cody Deitz, Kamal Kimball, and Alicia Mountain
Selected by: Bojan Louis
Michael Fischer: Nonfiction Fellow for Emerging Writers
Finalists: Evie Bromiley, Nichole LeFebvre, Krista Valera Posell, Claire Cronin, and Cathy Bell
Selected by: Robin Black
Evie Bromiley: Fiction Fellow for Emerging Writers
Finalists: Alison Alexander, Caroline Bodian, Allison Johnson, Shara Davis, and Kathleen Bohland
Selected by: Joanna Luloff