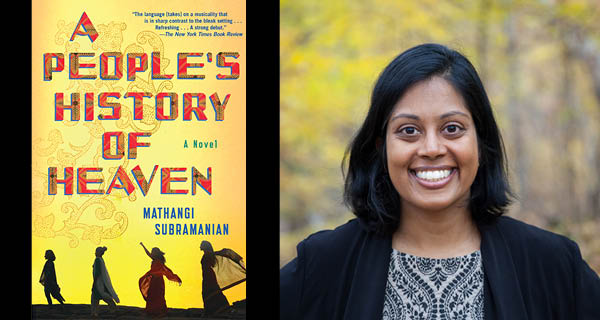 Editor's Note: In advance of the 2021 Writing In Color Retreat, we've asked the Faculty for a preview of their workshop style, what they're reading, and more.
What books/movies/tv shows have fired you up lately?
A few books I've loved lately have been Antiman, by Rajiv Mohabir; Curb, by Divya Victor; Dear Senthuran, by Akwaeke Emezi; and Lace and Pyrite, a chapbook by Aimee Nezhukumatathil and Ross Gay. I recently watched Plan B on Netflix, which inspired me to rewatch Booksmart. Both of them are hilarious and so much fun to watch.
What are you working/currently trying to work on these days?
I'm working on a memoir about pregnancy loss and adoption, and a YA novel about a teen girl who goes to a Hindu temple while she's on her period and gets granted magical powers. (The novel is a piece of serialized fiction I'm writing for friends, so not sure if it'll see the light of day.) I'm also perpetually working on stories for children - I have a digital picture book coming out with Pratham Books later this year and have another couple of books on submission right now with American presses. I try to write essays every few months, and these last two months I've been lucky enough to interview some South Asian authors like Sheba Karim and Rajiv Mohabir for publications like Ms. and BOMB Magazine. I really enjoy author interviews and hope to do more.
How would you describe your workshop style?
Honestly, I'm not a huge fan of critique workshops - a feeling that I was so happy to see validated in Craft in the Real World by Matthew Salesses and The Anti-Racist Writing Workshop by Felicia Rose Chavez. My workshops are therefore generative and supportive, and we only do critique if the students find it useful. I'm working on trying to use the methods Chavez in particular recommends to decolonize my workshop style. I actually have a doctorate in education and have been teaching for 20 (!) years now, but I constantly feel like my pedagogy is a work in progress.
Are we living in a simulation or no?
I mean, wouldn't a simulation have better elected officials?
---
Mathangi Subramanian is teaching Writing in Color Retreat: Fiction Intensive. Learn more here.