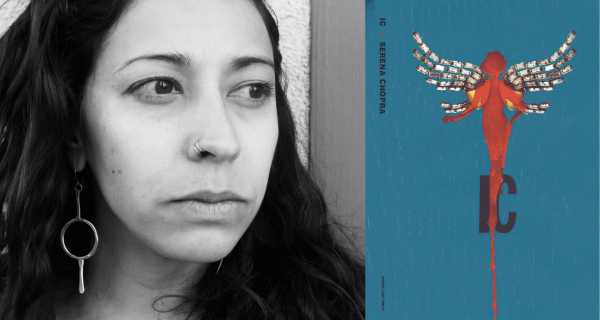 Editor's Note: In advance of the 2021 Writing In Color Retreat, we've asked the Faculty for a preview of their workshop style, what they're reading, and more.
What books/movies/tv shows/music have fired you up lately?
Movie: The Handmaiden, show: Marianne, books: CURB by Divya Victor, Postcolonial Love Poem by Natalie Diaz, and HD's Helen in Egypt
What are you working/currently trying to work on these days?
A hybrid manuscript, Dayawati, Of Mercy, a poetic memoir about immigration, intergenerational domestic violence and epigenetic trauma. The project also includes short films composed of images from my family archives.
How would you describe your workshop style?
Intuitive, energetic, attentive, conceptual and encouraging
---
Serena Chopra is teaching Writing in Color Retreat: Short Hybrid Intensive. Learn more here.