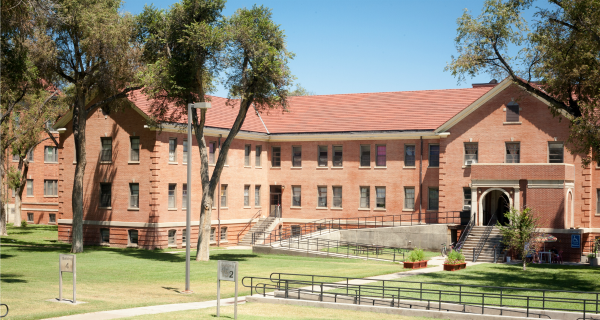 By Jason Sweeney
Editor's Note: This poem was written by a resident of Fort Lyon Supportive Residential Community, which provides recovery-oriented transitional housing, counseling, and services for homeless individuals.
Lighthouse sent two writers-in-residence to Fort Lyon this year to help participants explore personal histories and provide a forum for practicing creative exploration. This piece was produced during writer-in-residence Alexandra Donovan's stay at Fort Lyon this summer. For more information about the Fort Lyon residency, click here.
The day the desert sun blazed brightly
wet and glistening I climbed out of the pool.
I thought the time was unremarkable, like any other;
hindsight is twenty-twenty, and I see myself a fool.
As I set across the threshold of my house
I saw friends and family gathered in my home.
Incongruous I saw my mother collapsed and weeping;
though so surrounded, she seemed totally alone.
Her sobs filled me with a sense of dread and panic;
being only seven, I couldn't fathom why.
I had felt her anger, the rod, the lash
but never to that day had I seen my mother cry.
To her side I rushed and asked her what was wrong,
and through gasping breaths and tears she said
with a world-shattering voice, like a banshee's song,
my mother told me: "Jason, your dad is dead."
Frozen in a moment that bordered on the infinite—
hate, sorrow, grief—knowing that I was the one to blame,
a self-delivered .38 slug's impact did reverberate
rending my reality apart. My life would never be the same.